Program Details
Code: NPHE0474N
Nepal Women's Empowerment Short Term Internship
Join our long-term and sustainable women's empowerment initiatives in the stunning town of Pokhara, Nepal.
Our Impact
Location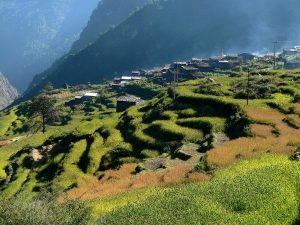 Volunteer in Pokhara
Nepal is a majestic country full of cultural diversity and chances to enjoy a range of outdoor adventures. Volunteers will have a chance to explore Pokhara and its many temples, trekking and white water rafting whilst being placed at one of the various projects in and aroundbeautiful Pokhara, gaining a personal insight into the Nepali people and culture during your stay.
Program Information
Help us make a difference in Nepal by addressing UN Sustainable Development Goal #5, Gender Equity. Your assistance will help give women and young girls the tools necessary to fight poverty, stay in school and close the unemployment gap between girls and boys in developing countries.
Overview
Supporting women in Nepal is vital in helping the communities overcome critical global social issues, such as countless young girls still not receiving an education.
By supporting women in society and giving them access to equal opportunities such as an education, jobs and health care, everyone benefits. Infant mortality rates go down, more children stay in school, incomes increase and the cycle of poverty can be broken. By joining this internship you will join a dedicated team of international interns who assist on sustainable women's empowerment initiatives.
In Nepal, women are born into a society where their rights are subordinate to those of men. Girls are often married off at an early age with little or no education, no land rights or independent income options available to them. Our initiatives in Nepal, hope to turn the tide against gender discrimination by empowering local girls and women. We do this by working closely with the women to determine their needs and then working together to meet their desired goals. We work with several partners including; girls at a village school, young women who are survivors of human trafficking, mothers at a village primary school and young women who have moved to Pokhara from remote villages to seek educational opportunities. Typically women are keen to develop English conversational skills, learn basic maths skills and develop skills such as resume writing. We also work on skill development such as crafts and sewing which enables them to become self-sustaining or potentially income generating.
Our internships are geared at developing your leadership skills, allowing you to develop a variety of key soft and hard skills that will put you a step ahead the rest of the pack. GVI have been running community development, education, and conservation projects since 1997 and our highly motivated field staff will help you gain and improve vital skill sets to improve your future job prospects.
Highlights include
Making a difference by supporting local women develop skills and confidence, discovering the culture, traditions and spectacular landscapes of Nepal; immersing yourself in Nepalese culture through living with a host family and meeting interns from across the world.
Testimonial
I worked with GVI as a volunteer every summer from 2006 to 2012 and had the opportunity to take part in most inspiring projects where GVI is promoting community development and sustainable livelihoods. Although GVI has been involved in different projects in different continents, all of them were designed to be holistic and focus on people's needs and resources. This integrated conception of development caught my attention from the beginning, and has taught me that education sits at the center of all efforts to enhance the resilience of fragile communities all over the world.
- Marcos Ferreira (United Kingdom)
Program Details
GVI Live
19 Sep
https://t.co/Hyi97KjBqD
22 Sep
The world will know Peace...
The world will know Peace One Day. There are thousands of humans out there, working to educate, to contribute, to solve. [...]
Posts from the Field
I felt on top of the world - literally! I've never seen such a breath-taking view before and it was made so much more meaningful [...]
GVI Blog
Nepal, a South Asian country, warmly referred to as "The Himalayan Nation", "Land of Mount Everest", or "Land of Temples", [...]
Life on the Internship
Your accommodation will be a homestay with a Nepali family. You will share an ensuite room with one or two other volunteers or interns. This will be a great opportunity to truly experience life in a Nepalese community.

Typical food will include a mix of Nepali and western food including traditional Daal Bhat.

From Monday to Friday you will be delivering workshops to women and girls. Women's workshops include teaching conversational English and other confidence building skills. We also support the women to develop skills such as sewing, crafts and computer literacy through fun and interactive workshops. In the longer term, we will work towards supporting women in setting up income generating initiatives. Importantly the workshops provide a supportive and positive environment for the women.

Our girls' leadership workshops focus on developing optimism and confidence wiith h a view to employment and income generating initiatives in the future. Computing skills are a focus as well as highlighting positive female role models both in the local community and further afield.

As a short-term intern, time will be set aside for leadership development that will further assist the projects and contribute to your personal and professional development. As part of your internship you will plan and implement your own project that contributes to the long term development goals of the project and the community as a whole.

Weekends will be yours to explore the surrounding area and delve deeper into the Nepali culture. With adventure activities such as white water rafting or world class hiking trails and the nearby Tal Bahari temple, the "Jewel of the Himalayas" offers something for everyone.

Accommodation Upgrades
If you would prefer to stay in private accommodation while on this project, this location does offer upgrades. Contact us for more information, or mention to your Country Expert who will be able to assist you.
Project Details
Our women's empowerment project strives to address the SDG #5 Gender Equity in a range of ways including:


supporting women to develop confidence in conversational English


Providing workshops on human rights and life skills


teaching skills which allow the women and girls to become self sustaining and potentially income generating


Educating women and girls on healthcare with a focus on preventative measures


Providing additional educational support to young girls in local schools


As an intern you will be expected to take a leadership role on project and be a positive role model for both the women/students and other interns .
How this project makes a difference
Through education, females become more confident to address social issues and it inspires girls to stay at school longer and to seek opportunities for further education. Increased education leads to more employment opportunities helping to break the poverty cycle. By educating women and girls through healthcare workshops, disease and illness can be prevented leading to healthier families and communities. Developing a greater understanding of Human Rights through our workshops can also help address some of the issues that affect Nepal such as Human trafficking.
*There are many religious and cultural festivals throughout the year in Nepal, as well as school holidays and exam periods. During these periods we may run activities and programmes that are slightly different to our regular programmes. Its possible that during these periods you might support the running of 'Holiday Programmes" for children in local communities, create lesson plans and resources to support our work, facilitate adult training programmes related to a range of issues or help out with some construction or maintenance work to improve educational facilities. Where possible we would also like you to enjoy the festivities and engage with our partners in the community to share these experiences. There may be times when we are able to enjoy the celebrations, food and traditions that Nepal has to offer.
Nepal's short, mid, and long-term objectives
All of our programs have short, mid and long-term objectives that fit with the United Nations Sustainable Development Goals. This enables us to report on our collaborative impact across the world in a streamlined manner, measuring which UN SDGs we are making a substantial contribution to. Furthermore, this will help our local partners and communities measure and visualize their contribution to the UN SDGs.
Upon arrival to base, you will be educated about the history of the UN SDGs. You will learn about the specific goals of your location, the long-, mid- and short-term objectives, and also clarification of how your personal, shorter-term involvement contributes to these goals on a global level.
Our aim is to educate you on local and global issues, so that you continue to act as active global citizens after your program, helping to fulfil our mission of building a global network of people united by their passion to make a difference.
Learn about the long-term objectives you will be contributing to in Nepal:



Support students to reach learning goals appropriate to their Age (under 5s) Grade level (5-18 year olds) or Individual Need (students with Special Needs)




Increase the knowedge and understanding of Healthcare in the community with an emphasis on prevention




Increase the exposure of books and reading as a means of developing a broader English vocabulary




Develop the skills of women in the community in order to improve their potential to generate income or to become more self sufficient




Improve facilities to support learning goals




Support the local community with improved facilities




Reduce the amount of litter in the environment with a focus on recycling



What's Included
24-hour emergency phone

24-hour in-country support

Access to Alumni Services and Discounts

Airport pick-up (unless otherwise stated)

All necessary project equipment and materials

All necessary project training by experienced staff

Location orientation

Long term experienced staff

Meals while on project (except on work placements for long term internships)

Safe and basic accommodations (usually shared)

Welcome meeting
What's Not Included
Additional drinks and gratuities

Extra local excursions

Flights

International and domestic airport taxes

Medical and travel insurance

Personal kit

Police or background check (where necessary)

Visa costs
Exploration
Nepal's second largest city Pokhara is the perfect place to immerse yourself in Nepali culture while still having access to a few home comforts. Situated at the base of the Annapurna mountain range in the Himalayas the city sits snuggly around the banks of glorious Lake Phewa Tal; a phenomenal destination for those looking to soak up the local culture before they head to the mountains.

Weekend Explorations!
Nepal boasts some of the best hiking trails in the world. Embark on a four-day trek in the Annapurna region, where you will immerse with the villages and communities.. Shorter treks are also great options for weekend trips. Adventure activities abound in this area from rafting trips to kayaking the white-water of the Trisuli or Seti river, mountain biking, or canyoning.

Further Afield!
There are a wealth of opportunities in Nepal for further travel and exploration of the rest of the country. This can include the foothills of the Himalayas in Langtang National Park, the ancient temples and villages of Tansen, Newari architecture in Bandipur, the hustle and bustle of Kathmandu, Everest Base Camp, the ancient Hindu centre of Janakpur, and so many other options.

Gastronomic Delights!
As part of your arrival weekend you will have the opportunity to sample a range of traditional Nepali food. We'll teach you how to eat Daal bhat, the traditional way, and you will have the opportunity to try momos, pakodas, chowmein and fried rice just to name a few. There are plenty of opportunities to sample local food in your time here including our delicious meals prepared by the host mother at the home stay. Momo's are Nepali dumplings filled with vegetables or meat, they can be eaten as a snack or a meal depending on how many you order. You'll not only have a chance to eat them, some of the local women will also teach you how to make them! Pokhara also boasts a range on international food selections.
The Team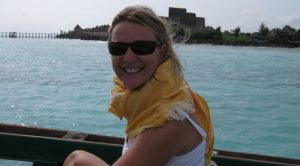 Shayle Havemann
Director of Programs
Meet Shayle, our innovative and driven director for all our projects around the world. She has two honours degrees, one in Industrial and Organisational Psycology, and another in Developmental and Education Psycology. Shayle also has over 10 years experience in setting up, managing and evaluating environmental and community programs across Africa, Asia, Europe and Latin America.

She is well-practiced in facilitating meaningful and effective intercultural engagement and this makes her the perfect person for overseeing our operations in the multicultural country of South Africa.

When not attending meetings or planning her next endeavour, Shayle can be found spending time with her family or taking part in some or other exciting outdoors activity!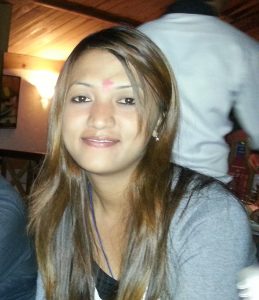 Binita Gurung
Field Staff
Meet Binita, one of our lovely field staff members working on our childcare projects in Pokhara, Nepal. Before joining GVI, this Nepalese music lover helped struggling students in Kathmandu with their studies and decided that she wanted to help more.

Binita is passionate about her job at GVI and how she has been able to make a difference in the lives of others. She is enthusiastic about motivating the local local staff and helping them to learn new ideas. "My main highlight would be meeting the volunteers from around the world and sharing my country with them." She loves welcoming new volunteers and appreciates all the fresh ideas that they bring to the project.

Her most memorable travel experience was when she travelled to Buddha's birthplace in Lumbini, Nepal, to visit the different temples and to learn more about her religion. Binita's proudest accomplishment since working with GVI was seeing the children become more confident in their English and achieving higher grades. She is not all work and no play; she can make 15 momos (steamed dumplings) in a minute!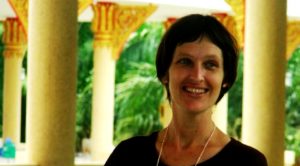 Jill Walker
Assistant Director of Programs
Meet Jill, our Assistant Director of Programs and line manager for Thailand, Laos, India, Nepal, Australia and Kenya programs. 'Manow' (lime), as she's locally known in Thailand where she's based, taught English, environmental education and art in the USA and Thailand before joining us to set up a TEFL and Community Development Expedition. "I haven't looked back since!"


When Jill isn't working, she likes reading or doing just about anything energetic. "I devour books, love cooking and enjoy finding some time to get some exercise – yoga, dancing and aerobics are some of my faves."


What does Jill like most about her job? "It's great to see volunteers rising above the cultural and language barriers between themselves and the communities. That, and every day is completely different, which is the way I like it- it keeps me from getting bored." Being 'allergic' to being bored has led to Manow doing some pretty amazing things. "I once ended up spending a week living in a cave with some Buddhist monks while I helped them build a small adobe monk hut."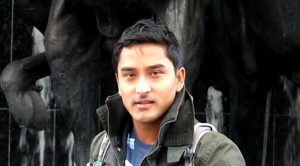 Lok Bahadur Gurung
Community Liason
Meet Lok, our Community Liason in Pokhara. Lok is bona fide Nepalese and worked as a kayaking instructor prior to joining GVI.


Being the Community Liason, Lok is involved in all projects we have based in Pokhara. His favourite aspect of his job? Working with the volunteers. "I get to meet amazing people from around the world and I love getting to know them. I feel that not only the volunteers, but myself as well gain a great cultural exchange."


How do the volunteers assist Lok in his work on the projects? "They're great at helping the kids gain the confidence to speak English and thereby improve their chances at a better future. Thanks to the volunteers, over 400 children now have access to a healthier learning environment!"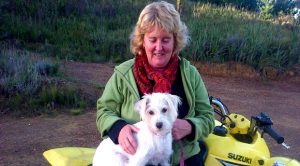 Cheryl Martin
Project Manager
Meet Cheryl, our Base Manager in Nepal. A former teacher, headmaster and special needs educator, she was the first volunteer on our 'Grade R' project in Cape Town, and was exactly who we needed.

Cheryl's main highlight since being involved with GVI? "When we first started 'book-time' at the educare centre, the children didn't really appreciate books and stories. We were pretty persistent and the children now easily sit and enjoy a book for almost an hour, even the toddlers! It's led to such a great improvement in their language skills, attention span and ability to learn. I'm also really proud of the work we have done concerning protecting children's rights, especially in social media. We've set a really good standard."

What does Cheryl think volunteers bring to the project? "The volunteers never cease to amaze me with their skills and talents! It's so important to use these talents as best we can. These things have made a difference to the teacher's ability to provide a program, and therefore, to the children's ability to learn.
Volunteers who went on this program also considered these
Immerse yourself in the local culture and gain valuable teaching experience while[...]
Add to your professional international experience on a community development internship[...]
Teaching
Construction
Women's Empowerment
Gain international experience and contribute to sustainable community development[...]
Contact Us
Global Vision International
Level 5, 11 Queens Road, Melbourne, VIC, 3000, Australia
Learning Provider Number (LPN): 10002692
Centre Number: 17067

Download a Brochure