jQuery('.mobile-cta').appendTo('#mobile-cta-placeholder .et_pb_code_inner');
Volunteer in the tropical and sub-tropical region of Australasia with GVI! Discover a region famed for its pristine beaches, coral reefs and crystal clear waters.
Explore the jungles, oceans and volcanoes whole volunteering on critical conservation and community development projects.
Australasia offers the ultimate volunteer adventure, whether you are on a gap year or a career break. Choose from projects based in Fiji and make a sustainable impact on local communities and wildlife:
GVI has been operating volunteer projects all over the world for the past 14 years, and our projects in Australasia are no different. We are proud of our approach of establishing long-term and sustainable projects, in which the local community is always consulted first and foremost in order to determine their needs. With the contribution of volunteers, we work together in partnership to achieve these goals.
WHERE DOES GVI WORK IN AUSTRALASIA?
Our projects in Australasia are based in rural Fiji in communities where you will have the unique opportunity to work alongside the local people while experiencing an unfiltered look into their daily lives and culture.
With project focuses ranging in marine and wildlife conservation, child care, animal care, health care and teaching, there is something for everyone.
Download our program brochures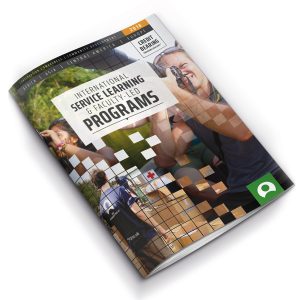 OUR VIDEOS & TESTIMONIALS
There are countless reasons why volunteering is beneficial, from adding to your employability to allowing you to learn about [...]
There are countless reasons why volunteering is beneficial, from adding to your employability to allowing you to learn about [...]
Our Programs in Australasia