Volunteering in Nepal with GVI will bring you to a beautiful, culturally diverse region that is one of the poorest in the world. As a result, volunteering your time over your gap year, summer holiday or career break, will make a crucial difference to Nepal's development.
With the densest concentration of world heritage sites, your time here will be met with equal parts cultural exploration and personal development as you make a difference in the lives and futures of disadvantaged communities.
Following the 2015 Nepal Earthquake, our projects adjusted focus to provide disaster relief to those in need.  In conjunction with our partners, trucks of supplies and family care packages were taken to some of the most affected areas.
Now our projects are focused on initiatives within our local communities, who have needs around education and improving educational facilities. Our post earthquake support does however continue including plans to build an Early Learning Centre as part of our school group programme, as well as any other initiatives for individual volunteers that may arise. We also offer exciting programs in other Asian countries like Thailand, Laos and India.
Depending on your interests, you could find yourself:
Please note that GVI has a Child and Vulnerable Adult Protection Policy that is implemented on each program. As part of the policy, participants will be required to complete a DPS check, Police Clearance, or a National Background Check where necessary, and to comply by the policy.
WHERE DOES GVI WORK IN NEPAL?
Volunteer in Nepal and experience the friendly local people and breathtaking Himalayan scenery; this majestic country offers volunteers cultural diversity and chances to enjoy a range of outdoor adventures.
Volunteers will have a chance to explore Pokhara and its many temples, trekking and white water rafting whilst being placed at one of the various projects in and around beautiful Pokhara, gaining a personal insight into the Nepali people and culture during your stay.
Download our program brochures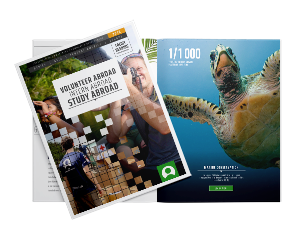 OUR VIDEOS & TESTIMONIALS
Allow yourself to be swept away to a mystical wonderland where tradition meets startling scenery and adventure aplenty. The [...]
There has recently been a surge in conversations regarding domestic abuse and the collective need in society to discuss women's [...]