VOLUNTEER IN SOUTH AFRICA
Volunteer in South Africa, a country with an intricate history, deeply rooted in diverse nature, culture and tradition. The Republic of South Africa is a country in the southernmost part of Africa, with a coastline stretching across two oceans, the Atlantic and Indian.
When you volunteer in South Africa, you can learn to speak some of its 11 official languages, visit its eight UNESCO World Heritage Sites, see the lion, leopard, elephant, buffalo, and rhino that makes up South Africa's Big Five, and try to spot the different plant species in the Cape Floral Kingdom, 70% of which are found nowhere else in the world.
Volunteering in South Africa offers an opportunity to contribute directly towards the United Nations Sustainable Development Goals (UN SDGs) by working in the African bushveld, or alongside the local communities that make up South Africa's "Rainbow Nation".
Doing South Africa volunteer work during your gap year, career break or volunteer holiday will allow you to make a sustainable impact on a variety of programs.
You can contribute to programs in the following areas:
Community work and conservation
South Africa's major cities have developed rapidly over the last 20 years, but more vulnerable communities still need support. GVI works alongside these communities, offering support in areas where the communities have identified their own needs. The end goal is self-empowerment and sustainable development.
When volunteering in South Africa, you will get the chance to immerse yourself in local cultures by working side-by-side with community members. Here, you might pick up new words from one of the official languages of South Africa: Afrikaans, English, isiZulu, isiXhosa, Tshivenda, Southern Sotho, Northern Sotho, Setswana, Xitsonga, siSwati, and isiNdebele.
We aim to be part of improving the quality of life for people in the communities we engage with, through quality education, equal access, and raising awareness on public health practices. We also aim to assist in the preservation of Africa's wildlife and natural environments.
Besides the country's famous Big Five, South Africa is also home to approximately 297 mammal species, 858 bird species, and over 20,000 plant species. Natural habitats found in South Africa include forests, savannah grasslands, the semi-desert Karoo, and shrublands making up the fynbos of the Cape Floristic Region at the tip of South Africa.
Take part in South Africa volunteer work on one of our conservation projects, which aim to preserve the natural habitats that house important wildlife. The projects also aim to protect the fauna and flora from negative impact caused by natural disasters and climate change, as well as human impact like illegal poaching and trafficking. You can volunteer in South Africa to assist with work done on these projects and gain valuable knowledge and practical skills in wildlife conservation.
GVI's badge of ethics represents our commitment to responsible and ethical best practices in all of our projects. Our projects include a number of sustainable volunteer programs in other African countries, like Ghana, Seychelles and Madagascar. No matter which part of Africa you're in, you can contribute to making a sustainable impact.
Where can I volunteer in South Africa with GVI?
GVI operates in two locations in South Africa. South Africa is diverse in all things, from its people, to its plants, to its animals. A trip to South Africa will give you an opportunity to experience a multi-ethnic country, and meet people from all walks of life that live together, forming a conglomeration of culture and customs.
Travel to the southwest coast of South Africa and visit the Mother City: Cape Town. You can do South Africa volunteer work and join a team of community volunteers only 45 minutes away from the city centre, where we run our community development project in the coastal village of Gordon's Bay.
Here, our volunteers work in a nearby informal settlement (known as a township) called Nomzamo, at a local primary school and a local nursery school. GVI volunteers work with children from three surrounding communities: Nomzamo, Lwandle and Zola. The program focuses on tutoring, sport and early childhood development.
GVI's South Africa volunteer work aims to offer support to local teachers, assist with second-language English classes, and help improve learning, skills and provide other opportunities like sports. We also work with women from surrounding townships towards self-empowerment by hosting income-generation workshops, and providing educational information to young girls and mothers on various health topics and prenatal care.
GVI does not support orphanage volunteering. For more information, see our stance on orphanage volunteering. We also support ChildSafe, a global child protection initiative, and regularly review our comprehensive Child and Vulnerable Adult Protection policy. All our staff and participants are required to complete a police background check before arrival on the program, and on-site child protection training is provided once they arrive in the host country. We also protect children from cyber and real-world threats by ensuring that our marketing follows child protection best practices.
When volunteering in Cape Town, you will also have the opportunity to see famous attractions, such as:
Table Mountain:

South Africa's famous landmark is its flat-topped mountain. Visitors have the option of hiking to the top on foot, or for a relaxing journey, you can ride the cableway and have the perfect view of the city on the way up. At the top, you can enjoy a meal, take pictures and purchase handmade items to take back home. You can also visit the rest of the Table Mountain National Park and see how the fynbos is protected.

Boulders Beach:

Forming part of the Table Mountain National Park, this beach is especially popular for its penguin population. The environment is protected by the

CapeNature

conservation organisation, so you get to visit these birds in a safe space for them.

Robben Island:

More than just an island in Table Bay, this is the place where human rights activist, Nobel Peace Prize winner, former president and father of the nation, Nelson Mandela, spent 18 years imprisoned for his role in freedom fighting for the people of South Africa. You can visit the former prison and get a tour of the place where one of the world's greatest heroes lived for many years.
You can travel to the northernmost part of South Africa and visit the fifth-largest South African province, Limpopo. If you do South Africa volunteer work in this region, you will get to see popular game reserves, as well as the Limpopo River, which flows into the Indian Ocean.
As a mostly rural province, Limpopo has many natural habitats that have been unchanged by human impact. With its large bushveld, the province is home to a great number of African wildlife, making this a must-see travel destination for nature-lovers.
GVI has a volunteer hub in Limpopo, which focuses on wildlife conservation for protecting South Africa's fauna and flora. You will live among Africa's big cats, large game, and a multitude of indigenous plants, in the heart of the African savannah. Our programs involve research and surveys that provide valuable information about the behaviour and survival of the wildlife in this region, so that we know how best to support them.
When volunteering in Limpopo, you will also have the opportunity to see famous landscapes, such as:
The Kruger National Park:

This is one of South Africa's largest game reserves. Here you can find the famous Big Five and other mammals, bird species like eagles and vultures, and even tropical forests. You can experience African wildlife on a game drive or take a safari walk and step foot into Africa's natural environment.

Mapungubwe National Park:

Located along the Kolope River, this reserve expands 28,000 hectares of nature. It is also a World Heritage Site. Spending time on this reserve will allow you to view big mammals like elephants, buffalo and the white rhino.

Drakensberg Mountains: The largest mountain range in South Africa stretches for more than 1000 kilometres with some peaks over 3,000-metre-high. Here you will find mountain rivers and streams, scenic cliffs and an opportunity to hike one of its trails while absorbing its natural beauty.
GVI South Africa volunteering programs
Volunteering in South Africa with children includes teaching, sports, and work in early childhood development.
Teaching
Our teaching program runs during school term-time. Volunteers offer assistance to local teachers, based on the learner needs identified by teachers. The learners are not first-language English speakers, which means they face difficulty transitioning into the fully English academic syllabus that's implemented from grade four onwards. To make this transition easier and more manageable for both learners and teachers, volunteers do one-on-one tutoring to ensure each learner gets individualised attention and support.
Two key characteristics for a volunteer on this program are being fun and being creative. The best way to keep children attentive and eager to learn is to make lessons fun and engaging. You will have an important role in this creativity by assisting teachers with lesson planning and implementation.
An example of creative learning includes making pictorial posters and asking learners to write a story based on the images they see, as part of their creative writing lessons. If you're fun, creative, and able to lead groups of children, this might be the perfect option for you.
Sports
A more hands-on volunteer might enjoy our sports program even more. GVI aims to implement a sustainable sports program in local schools. Sports is actually not part of the curriculum, because the resources available to local schools are used solely for basic education.
Volunteers on the sports program work with older learners who have a basic understanding of English, which makes communication between volunteers and learners on the program easier.
Sport aims to balance physical and mental health. The sports program also provides learners who are not academically inclined with the opportunity to excel in another area of the curriculum. This boosts all-round confidence, inclusivity and equal opportunities to learn. If you're energetic and love sports, this one's for you.
Early childhood development
GVI volunteers work with five creches, one in Lwandle, one in Zola, and three in Nomzamo on the early childhood development program. The children on this program are aged four and five.
Teaching is the core of this program, with the main focus placed on English and maths. Because learners are so young, they can get easily distracted, so we encourage volunteers to be as creative and engaging as possible. This creative and interactive approach to teaching also helps learners to develop both fine and gross motor skills. Volunteers only offer assistance to local teachers and do not run lessons on their own. This helps to increase local teaching capacity, and avoids the risk of children becoming attached to volunteers.
If you love to sing and dance, and can make a lesson out of it, this program is the one for you. You will also participate in reading lessons that will have you reading in English, while the class teacher translates to isiXhosa. This will allow you to learn something too. This dual-language learning also gives the children a headstart with their English skills, before they transition to an English syllabus in grade four.
Gender inequality is a longstanding issue in many communities around the world. Girls still don't have equal access to education, and women don't have equal access to employment opportunities.
You can join this program to assist women in empowering themselves through various educational, public health, and income initiatives. We also provide platforms for local women to meet and discuss their experiences and ideas on empowering themselves, to spread positivity and support, and to encourage further involvement in the community.
Some of the women's empowerment initiatives include alternative income-generation skills workshops, which can involve support with computer literacy and English, and information on the employment opportunities available to them.
We also run public health workshops where we share valuable information on preventative health, like everyday hygiene practices, and discuss prenatal care. Additional education support is also offered to young girls in local schools to ensure equal access to education for all.
GVI public health volunteers assist other GVI volunteers across all programs, to support and encourage healthy lifestyles in the communities we work with. By volunteering in South Africa as a public health volunteer, you will spend most of your time assisting with the sports program. You will teach children about the benefits of physical health and encourage them to do regular exercise.
Another place you will work is in the classroom, supporting teaching volunteers. You will assist in teaching health and hygiene practices, such as how to wash hands properly, how to brush teeth and the importance of these practices in everyday life.You will also teach learners about health topics like nutrition.
Volunteers on this program need to be creative to keep learners engaged and interested throughout the learning process. An example of this would be teaching learners a song to sing while they wash their hands, and once the song ends, the washing ends. This will also give you valuable experience in leadership, teaching and lesson planning.
Volunteer in South Africa on one of GVI's many wildlife conservation programs. There's a program for every kind of nature enthusiast.
If you're keen on doing research and tracking animal movements using radio telemetry techniques, you might want to join a research expedition. You'll identify predators like lions, cheetahs, and leopards, as well as big mammals like elephants and rhinos. If you're interested in doing research that focuses on one of your favourite wildlife animals, we have animal-specific programs too:
Doing South Africa volunteer work on one of these programs will allow you to contribute to conserving these wildlife species, and learn valuable conservation skills and knowledge that will stay with you for a lifetime.
Alternatively, if you want to assist others with knowledge on wildlife conservation and support locally-led environmental conservation, you can join our environmental education program and work with children in the classroom. Encourage and instill a love for the environment in the hearts of young children and share your knowledge on wildlife conservation.
Intern with wildlife conservation in South Africa
If you want to take volunteering in South Africa a step further and use our program as a step into your career as a wildlife conservationist, you can become an intern on any one of the following internship programs:
You will also live and work alongside Field Guide Association of South Africa (FGASA) trained and qualified experts. This is an opportunity for you to learn from the best, and build valuable professional networks. When you're not upping your skill set for your future career as a conservationist, you'll be listening to the melodies of Africa's birds in the safari, and camping under the stars of Africa's sky.
Planning your volunteer trip to South Africa
Six questions to ask before you
volunteer in South Africa
Q: Which volunteer program should I join?
A: GVI offers programs where you can work with children in the classroom or on the sports field. If you love working with people and want to gain teaching experience, this is perfect for you. We also offer a wide range of wildlife conservation programs where you can play a role in the protection of Africa's fauna and flora.
Q: Is this organisation ethical?
A: GVI is committed to adhering to the highest level of ethical best practices throughout all focus areas. We are governed by our ten ethical principles and five human empowerment principles. We also hold a badge of ethics, which stands as a representation of our dedication to continuously reflect on and improve our policies and practices, with the assistance of our ethics officers and external experts.
Q: How long can I volunteer in South Africa?
A: Our programs range from a minimum of 1 week to a maximum of 23 weeks.
Q: Do I need any specific qualifications?
A: You don't need any specific qualifications to do South Africa volunteer work with GVI. All necessary training will be provided to you on base by qualified staff members and field experts. Our adult volunteering programs require you to be 18 years or older. We also have teen volunteer programs for ages 15 to 17 in both of our locations.
Q: Where will I live?
A: On our Cape Town volunteer program, you will live in a homestay with fellow international volunteers, in the coastal village of Gordon's Bay. On our Limpopo wildlife conservation programs, you will live alongside fellow volunteers, conservationists and GVI staff on base at the Karongwe Private Game Reserve.
Q: Who will I be volunteering with?
A: You will work alongside GVI volunteers of all ages, from all over the world. This is an opportunity to meet people from a range of backgrounds. Our international team of GVI staff will be at every location to guide volunteers throughout their time on our programs. On community-based projects, volunteers work closely with local community members.
Meet the team -
Senior Field Management
Sophie
Director of Bushwsie
Sophie is the Bushwise Director and helped set up the company thirteen years ago. Since then she has been instrumental in helping to expand and improve Bushwise to make it what it is today. Originally from England she has been living in South Africa for twenty-three years. She is also an accomplished artist having displayed her work in Cape Town and various other places.
Trevor
General Manager at Bushwise
Trevor is our General Manager at Bushwise. He was born in Rhodesia, now known as Zimbabwe but grew up in South Africa. After spending most of his life in the corporate world, he realised that being outdoors was his true calling!
Zoe Biggs
Program Manager
Pleased to introduce you to Zoe, who is the Program Manager at our base in Limpopo. Her journey started out with a six month internship with GVI back in 2016. Prior to this Zoe studied zoology in Australia for three years before coming over to Limpopo, South Africa.
Meet the team -
In-Country Staff
Gerhard
Trainer at Bushwise
Gerhard is South African with a professional Lead Guide and Field Guide qualification, and a Diploma in Zoology. He is our trainer at Bushwise and our resident singer and songwriter. His songs have been aired on a local radio station and used in a religious stage production.
Kim
Sales Manager at Bushwise
Kim handles all the sales for Bushwise and is also involved in the social media marketing. She first stepped onto a game reserve working in hospitality and found that that was the place for her! She loves snakes but is terrified of spiders.
Sharin
Admin Manager
Sharin is from South Africa and is our Admin Manager at Bushwise. She joined Bushwise after having been in the corporate world and lodge industry and has now been here for four years. She has a love-hate relationship with scorpions and has been stung twenty-four times in three years.
Sophie
Assistant Program Manager
This is Sophie, she is our Assistant Program Manager at GVI Limpopo here in South Africa. Originally from Northern Ireland, Sophie's journey with GVI started after attending a 6-month internship in Karongwe. She loves meeting the volunteers, living in the bushveld and seeing the wildlife on the reserve.
Vaughan
Trainer at Bushwise
Vaughan is one of our Trainers at Bushwise and has a special interest in entomology, the study of insects and their relationship with humans. He is from the local area, having grown up in the South African bush. He has a background in scientific research but feels that guiding is a perfect platform from which to preach conservation.
Download our program brochures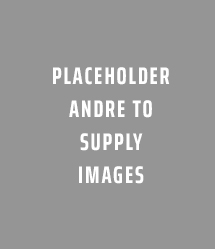 OUR VIDEOS & TESTIMONIALS
My experience at GVI has been like trying to piece together that beautiful image.  Knowing the difference between deciduous [...]
It's 4.15am and the low buzz of an alarm clock jilts you out of your restful nights' sleep. Navigating your way out of the [...]
South Africa's startup sector is growing despite the COVID-19 pandemic. Yet small, medium and informal micro-enterprises [...]
Our Programs in South Africa