Why volunteer in Costa Rica?
Lush green rainforests folded into mountainous valleys, drizzled with wetland-soaked plateaus, and garnished with stretches of sandy beaches – "ahi esta", you've got Costa Rica!
If you take part in one of our Costa Rica volunteer opportunities you'll be based in either Jalova or Cimarrones – depending on the program you choose. Each of these destinations offers every opportunity for you to experience this tropical terrain, as well as the adventure that comes with it while doing volunteer work in Costa Rica.
Did you know that Costa Rica accounts for only 0,03% of the world's surface area, but contains more than 5% of its biodiversity?
Since Costa Rica has such a variety of terrains, these provide a multitude of different ecosystems where myriad types of fauna and flora flourish. And the tropical climate just adds to the variety.
So GVI's Costa Rica volunteer programs mean getting to experience a country bursting with biodiversity and seeing first-hand the types of plants and animals that are found in its forested peaks and flatlands. Our conservation volunteer work in Costa Rica includes projects where you could work towards the conservation of:
tropical birds

reptiles and amphibians

jaguars

sea turtles.
And if you're looking to volunteer with children at a local school, or facilitate women's empowerment workshops, you'll be surrounded by the culture of Costa Rica at Cimarrones. You'll work with local people, enjoy homemade Costa Rican cuisine and learn about the language and culture of Costa Rica first-hand.
It's no coincidence that our volunteer programs in Costa Rica are rated tops. We take every opportunity to make sure that our programs are the best by:
contributing towards the United Nations Sustainable Development Goals

collaborating with the local community

focusing on ethical interactions and sustainable solutions

offering ample opportunity to have fun and make a meaningful impact abroad.
Wildlife conservation volunteering in Costa Rica
Feed your sense of adventure by journeying to our Jalova base in Costa Rica's Tortuguero National Park, and getting involved in rainforest conservation.
Take the chance to duck and dive along a jungle path and take stock of all the species you spot. With each twist and turn, you'll keep an eye out for the tropical birds, reptiles and amphibians and jaguars that you'll be collecting conservation data on while volunteering in Costa Rica. Or, put your photography skills to good use in our wildlife photography and conservation awareness program.
Read more about GVI's conservation volunteer work in Costa Rica in this article: How to experience biodiversity in Costa Rica.
Volunteer in Costa Rica in marine conservation
With more than 1,000 kilometres of coastline, it may be a challenge to see every beach in Costa Rica. But, when you do volunteer work in Costa Rica you'll travel to some of the best beach spots in the country, and take part in meaningful marine conservation activities while you're there.
Get kitted out and set off on night-time patrols along the beach during the turtle-nesting season in Costa Rica. Count the numbers of turtles creeping up onto the beach, digging their nests or already laying their eggs. Then get some sleep before going out for day-time patrols where you can assist team leaders in measuring turtles and collecting other information that contributes towards the conservation of leatherback, hawksbill and green sea turtles.
Back at base, you'll continue contributing to sea turtle conservation in a big way by processing conservation data.
Our Costa Rica volunteer programs run throughout the year, from January to November, but our sea turtle conservation activities are restricted to the nesting season, from May until September.
Costa Rica volunteer opportunities in education
Costa Rica is one of only 25 countries in the world that have managed to close the educational gender gap – meaning that an equal proportion of women and men receive an education in Costa Rica. It also spends more money on education than any other Latin American country.
By volunteering in Costa Rica, you'll be at the forefront of activities in Latin America that are aimed at achieving the United Nations Sustainable Development Goal (UN SDG) 4: Quality Education.
Spend your time in Cimarrones on volunteer programs in Costa Rica that are focused on supporting the education of school-aged children through extra-curricular activities. Work with school teachers and your fellow volunteers to plan and deliver fun activities that assist children in learning English. These activities also support the life skills and physical education they get at school.
Since GVI is committed to ethical and sustainable solutions, we've transitioned away from working with orphanages, and each of our Costa Rica volunteer programs follows our strict stance on orphanage volunteering, as well as our Child and Vulnerable Adult Protection Policy.
You could also volunteer in Costa Rica and contribute towards making quality education accessible to the broader community, and learn to speak Spanish at the same time! This type of volunteer work in Costa Rica gives you the chance to:
gain experience facilitating educational opportunities

learn about best practices in community development

practise and improve on your ability to work as part of a team, think critically and problem-solve.
Costa Rica volunteer opportunities in women's empowerment
While the closing of the educational gender gap is cause for celebration in Costa Rica, there are still many opportunities to address UN SDG 5: Gender Equality within the business sector. You will also have the opportunity to lead sports and wellness classes that support a healthy lifestyle in the local community.
Learn about the culture of Costa Rica while working with local women in one of our Costa Rica volunteer opportunities. Facilitate English-language lessons and alternative-income projects with them that will assist them in starting – or improving on – their business in the tourism sector. This allows local women to broaden their business horizons since they can then offer goods and service to English-speaking tourists – which is great since English-speaking tourists are a big part of the global tourism industry.
Each of these volunteer programs in Costa Rica come with the GVI promise that you'll:
contribute towards tackling global issues

direct your career goals and work to improve your employability

receive support from GVI before, during and after your volunteering in Costa Rica experience.
See what you could get up to on a gap year in Costa Rica here: What to do in a gap year in Costa Rica.
FAQs about our volunteer in Costa Rica programs
Q: What languages do I need to know to volunteer in Costa Rica?
A: GVI volunteer is required to be able to speak and read English. But when volunteering in Cimarrones, you will also need to have a grasp of Spanish so that you can meaningfully engage with community participants while on project. Participants who are not already fluent will be able to take Spanish lessons on the GVI base if these are not already offered as part of your GVI program.
Q: What costs do I need to consider when volunteering in Costa Rica?
A: How much you spend while volunteering in Costa Rica depends on your personal preferences. GVI covers your accommodation, meals while on project, and all the necessary training, equipment and materials you'll need on your volunteering in Costa Rica trip. Your fees also include any specified program excursions and activities.
You may need a visa to travel to Costa Rica (depending on the country you are travelling from).
The costs you'll need to cover once in-country include any extra excursions or activities you choose to take part in, Spanish lessons (if not included in your program) and additional drinks and gratuities.
You can get in touch with GVI's support staff to find out more about project- and travel-specific details for our Costa Rica volunteer programs.
Q: How is volunteer health and safety ensured on GVI's Costa Rica volunteer programs?
A: Our Costa Rica volunteer opportunities take every necessary precaution to ensure volunteer health and safety. Our strict Health and Safety policy places the well-being of our volunteers at the top of our list of priorities. All staff on our projects are our own, which means that they've been through our rigorous health and safety training. During orientation, every volunteer also receives general and country-specific health and safety training that allows them to have the safest – and most exciting – volunteer experience.
While volunteering in Costa Rica, participants take part in volunteer activities in groups and are supervised by trained professionals. This means that whether you're tracking jaguars in the rainforest, or working with a group of students at a local school, GVI promises you a safe and enjoyable experience.
Download our program brochures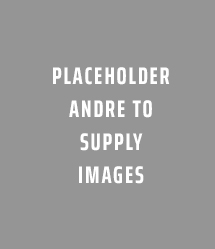 OUR VIDEOS & TESTIMONIALS
Do you need a digital detox, but aren't sure how to go about it? Find out what a digital detox is all about, and how you [...]
All life on land is facing many challenges. You can be part of conservation efforts that address them. Read this article [...]
There's no age limit on making progress. Read this article for eight reasons to take an adult gap year and keep working on [...]
Our Programs in Costa Rica