Volunteer in Peru and get the chance to travel around and experience some of the country's spectacular scenery. This could include a glimpse of the famous "Lost City of the Incas", Machu Picchu, or visit Yanachaga-Chemillen National Park – recognised by UNESCO for its rare cloud forest ecosystems and wealth of biodiversity.
Peru's weather is extremely diverse. In fact, 28 of the world's 32 climates and microclimates can be found in Peru. This diverse range of climates is largely due to the existence of the Andes mountain range as well as the cold waters of the Humboldt Current that passes close by Peru's shoreline.
Peru is also known for its fusion cuisine as a result of its storied cultural history, which can be traced back more than ten centuries. Today, Peruvian food is a fusion of its own Inca roots combined with a mix of Spanish, African, Chinese and French influences, to name a few.
When you choose to take part in volunteer in Peru with GVI, you'll be working to address challenges identified by local NGOs, and contributing to government-run initiatives in and around the town of Oxapampa. There will also be the opportunity to work with our partner in wildlife and habitat conservation, the Centre for Sustainable Development (CDS).
As a volunteer in Peru you can be a part of projects that focus on:
Amazon cloud forest conservation and habitat preservation

childhood education and teaching English

community development

environmental eductaion
sustainable prototypes and environmental sanitation.
As a large part of the programs held here are based on community development. GVI is committed to upholding ethical best practices and constantly reviewing our programs to ensure they align with these. This commitment to ongoing reflection and improvement is illustrated by our badge of ethics, and is the reason why GVI no longer supports orphanage volunteering.
For more information, see our stance on orphanage volunteering. We also support ChildSafe, a global child protection initiative, and regularly review our comprehensive Child and Vulnerable Adult Protection policy. All GVI staff and participants on our volunteer programs in Peru are required to complete a police background check before arrival on the program, and on-site child protection training is provided once they arrive in Peru. We also protect children from cyber and real-world threats by ensuring that our marketing follows child protection best practices.
WHERE CAN I VOLUNTEER IN PERU WITH GVI?
GVI operates in one location in Peru.
Oxapampa
Located 500 kilometres northeast of Lima, the small city of Oxapampa is surrounded by verdant cloud forests, set in the highlands of the Amazon basin. It's from this base that GVI operates its Oxapampa wildlife conservation and habitat and Oxapampa community development programs.
Our base's close proximity to Yanachaga-Chemillén National Park is one of the things that make this location ideal for GVI Peru base. When visiting the park, keep an eye out for species such as armadillo, tapir, jaguarundi, ocelot, spectacled bear, andean fox, capybara and howler monkey.
Another nearby landmark is the El Tigre waterfall, which comes to a height of nearly 30 meters. Besides it's natural beauty, the town also boasts colourful wooden houses and is known for hosting a popular annual Selvamonos Music and Arts Festival.
Volunteering in Oxapampa
Your role as a volunteer in Oxapampa allows you to get involved in Amazon cloud forest conservation, or take part in an internship focused on environmental education and wildlife conservation in the Amazon cloud forest.
There is also the opportunity to assist local Peruvian communities to work on development projects that they have identified as important. This could involve tasks such as teaching English or assisting with community development initiatives.
No matter which area you choose to support when you volunteer in Oxapampa, you can be sure you'll be contributing towards one or more of the United Nations Sustainable Development Goals (UN SDGs).
To take part in any of our volunteer programs in Peru it's helpful if you are proficient in Spanish. This helps our participants to engage more meaningfully and respectfully with our local partners, and maximise impact.
But if you're not already fluent in Spanish, there's no need to worry. You'll also be surrounded by Spanish speakers every day, which is the best way to learn a new language.
Peru volunteer and travel: When's the best time to visit Oxapampa?
As a volunteer in Oxapampa you might experience the country's dramatic difference between its wet and dry seasons.
The dry season in Oxapampa usually occurs between May and September. With its bright and sunny conditions during the day but still with chilly evenings and mornings.
However, these summer months do bring large volumes of tourists, so if you'd prefer to avoid the crowds you can choose to volunteer in Peru during the less congested wet season.
Oxapampa's wet season occurs between early November until late March/early April. It brings about a significant amount of rain and cooler temperatures of around 18 degrees Celsius during the day and a milder 9 degrees Celsius in the evening. The rains also bring a range of different species to the area, enabling us to see the variation and adaptability of local ecosystems.
WHY VOLUNTEER IN PERU?
Festivals in Peru
Peru is well known in Latin America for its many festivals. These festivals are a colourful display of the country's history, culture, and traditions. If you're travelling to Latin America to volunteer in Peru, you should consider attending one of the popular Peruvian festivals before your volunteering stint is over.
Based on Peru's diverse influences, as a result of colonisation and various settlers over the years, their traditions and festivals vary greatly. However, they do all have a few things in common – they involve dancing, singing, and plenty of pride in Peruvian culture. An example of this type of festival is Carnaval. Carnaval is a week of celebrations in February leading up to Lent. This festival has its roots in Catholic traditions and was first introduced to Peru by Spanish colonists.
The celebrations of Carnaval take place all over Peru. The festivities are often unique to Peru, as Peruvian and Catholic traditions have been combined. The celebrations usually involve bright colours and traditional Peruvian dress, which are put on display during street parades.
Things to do in your free time in Peru
There are also a number of opportunities to see more of what Peru has to offer, either before or after your program. The most obvious of these is to visit the city of Cusco and take a tour of Machu Picchu. Machu Picchu stands proud at 2,430 metres above sea level.
For the outdoor enthusiasts, why not enjoy a hike up the Cordillera Blanca? This is the highest tropical mountain range in the world, and Peru's leading destination for hiking activities. With varied levels of difficulty, anyone can enjoy the challenge presented by these remote mountains and marvel at the turquoise lakes dotted in between towering peaks.
If indoor activities are more suited to you, why not visit the Cusco Cathedral? This is a Roman Catholic cathedral partially constructed from hard stone blocks taken from the nearby Inca site of Saqsayhuman.
To learn even more about the history of the Inca Empire you can visit the "Museo Inka", a museum that boasts an impressive collection of metallic jewellery, pottery, and hand-woven textiles from the time of the Inca Empire.
There are also many towns around Oxampampa that make a great weekend getaway, taking time to relax after a hard week on the program. There are lots of opportunities to visit the low lying jungle and experience the diversity that Peru has to offer.
WHICH TYPES OF VOLUNTEER PROGRAMS ARE AVAILABLE IN PERU WITH GVI?
FIVE QUESTIONS TO ASK BEFORE YOU CHOOSE TO VOLUNTEER AND TRAVEL IN PERU
Before beginning your journey as a volunteer in Peru, you may have some questions you want answered.
Q: Which volunteer program can I join in Peru?
A: GVI offers a range of different volunteering programs in Peru. Choose from a variety of programs focused on either childhood education, community development or wildlife conservation in the Amazon cloud forest.
Q: How do I know if the volunteering in Peru that I'm doing with GVI is ethical?
A: GVI is committed to a high level of ethics in our operations. That is why, as an organisation, we have developed ten ethical principles that we are committed to. In addition to this, we have also outlined five human empowerment principles. Our badge of ethics illustrates our dedication to uphold, revise and improve our policies on a regular basis. Any improvements to our policies are made together with our ethics officers and outside experts.
Q: How long do the volunteer programs in Peru last?
A: Peru volunteer programs range anywhere from 1 week to 24 weeks of participation.
Q: Do I need any special qualifications to become a volunteer in Peru?
A: No specific qualifications are needed in order to become a GVI volunteer in Peru. As with all GVI-run programs, in order to join an adult volunteering in Peru program, you need to be at least 18 years old.
If you are between the ages of 15 and 17 and still passionate about making an impact as a volunteer in Peru, you can join our under 18 volunteering projects or enquire with your school about the possibility of organising a school group trip to volunteer in Peru. Any necessary training required for the Peru volunteer program you have chosen will be provided on base.
Q: Where will I be staying while I volunteer in Peru?
A: When you volunteer in Peru's Oxapampa province, your accommodation will be shared dorm-style sleeping areas and shared outdoor bathrooms. You can also unwind in the evenings around the fire and listen to the sounds of the surrounding cloud forest, which is all around.
Q: Who will I be volunteering in Peru with?
A: GVI volunteers come from countries all over the world. This gives you the opportunity to make friends with people who have different cultural and historical backgrounds from yourself. Because of this, you will probably find yourself leaving this volunteer in Peru experience with friends you never imagined yourself having
GVI VOLUNTEER PROGRAMS IN PERU
Conservation volunteers in Peru participate in a range of activities all aimed at protecting and restoring the Amazon cloud forest. Possible activities could include identifying species such as jaguarundi, armadillo and ocelots or conducting research on orchids, ferns and mosses as well as the cloud forest ecosystem.
They might also take part in camera trapping and biodiversity surveys as they visit the Yanachaga-Chemillen National Park. This park is home to an abundance of plant and animal species, as well as several indigenous communities, including the Ashaninka and Yanesha peoples.
Travel to Central Peru to the Oxapampa-Ashaninka-Yánesha Biosphere Reserve, an area recognised by UNESCO for its rare cloud forest habitat and variety of rainforest species.
Your internship will be based in the cloud forest, just 1km away from Yanachaga-Chemillen National Park, where you will have the opportunity to take part in a range of wildlife and terrestrial conservation activities. This might include learning biological surveying and tracking techniques, as well as conducting macroinvertebrate surveys and capturing camera trapping data. Develop or learn new skills around flora and fauna identification, monitoring mammals, birds, macroinvertebrates, as well as native trees, ferns, palms, lichens and orchids.
The community in Oxapampa has highlighted English language skills as an area of growth that's important to them. This is because being fluent in conversational English creates greater opportunities for more community members to succeed in a career in Peru's booming tourism sector.
Because of this, local communities in Oxapampa are keen to accept english-speaking volunteers in Peru to support the teaching of English to local children.
It is important to note that school holidays in Peru run from the middle of December to the middle of March, with another two-week winter break usually at the end of July till the beginning of August. So if you are planning to volunteer in Peru during this time you will take part in alternative activities such as coming up with fun summer school programs for school children, or reforestation initiatives.
Volunteer in Peru on a community development program to support the goals of the local partner and community.
The program focuses on improving access for people from Oxapampa, and surrounding communities, to tools that will allow them to improve their education, lifestyles and to support their overall sustainable development ensuring the protection of the forest.
Depending on the needs of the community at the time of your participation, you could be involved in a range of activities. This might include English lessons to improve their employability prospects, or environmental education workshops to encourage wildlife and habitat conservation within the community in Oxapampa and further afield. Promoting sustainable examples and prototypes that the community can replicate. This may include sustainable sanitation prototypes, developing and improving greywater systems, biodigesters along with the production of thermophilic compost and worm tea.
Community development and conservation are the major focus points of this volunteer in Peru program. Interns on this project can get involved in initiatives like environmental education workshops at local schools and on the partners site, invasive vegetation removal, and reforestation projects. The aim is for the site to become an environmental education centre for the community and school groups. Conservation starts with education, here the students will learn the importance of sustainable development, climate change and habitat restoration.
The main aim of this Peru volunteer and travel program is to create greater awareness in the region of Pasco on the importance of conserving natural resources and protecting the Amazon cloud forest, particularly in the Oxapampa-Ashaninka-Yánesha Biosphere Reserve.
Download our program brochures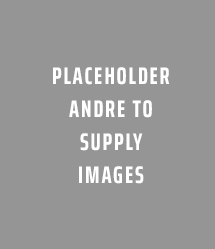 OUR VIDEOS & TESTIMONIALS
There's no age limit on making progress. Read this article for eight reasons to take an adult gap year and keep working on [...]
Biodiversity research adds to the well-being of plants, animals and people in a big way. Read this article to learn more.
What's one of the best parts of visiting Latin America? Latin American food culture! Get a taste of what it's all about in [...]