Program Details
Code: THCM0702U
Conservation & Community: Collaboration and Conflict in Saving Thailand's Elephants
This unique course offers you a rare view into the ways that communities and conservationists perceive and react to the realities of saving elephants in one region of Thailand.
Program Information
The population of Asian elephants and their habitat is rapidly declining and there is an urgent need for successful approaches to saving this important member of our ecosystem. GVI offers one of a few viable alternatives to the reality and without our help Thai elephants will soon exist only as domesticated animals confined to tourist camps. Through exploration of the areas where conservationists and community members' goals conflict, you will better understand and be able to advocate for members of both groups to collaborate on a better future for both human and elephant.
United Nations Sustainable Development Goals
Overview
All GVI study abroad programs have a 6 week duration, but students will only be in country conducting field work on community or conservation projects for 2 weeks.
The focus of this program is to ensure that the villagers in Chiang Mai acquire the knowledge and skills needed to run their own sustainable elephant conservation project. The goal is for captive elephants (owned by inhabitants of the village) to be successfully reintegrated in a protected forest maintained by GVI. In addition to the opportunity to view elephants in a more natural environment, you will also be able to contribute to the conservation of this beautiful animal species, by participating in the data collection and maintenance support needed to keep pushing this project forward.
Program Details
GVI Live
18 Sep
https://t.co/Hyi97KjBqD
17 Sep
Always an great experience...
Always an great experience to be in the presence of such amazing animals https://t.co/gbK0mjm5Td
Posts from the Field
GVI Blog
Classroom learning only teaches you so much. Internships allow for a completely immersive educational experience.
Costa Rica is a dynamic country in Central America, known for its magnificent wildlife, stunning coastlines and volcanoes. [...]
Project Life
Your Study Abroad program begins 2 weeks prior to departure, when you'll participate in an online course, getting to know your instructor, GVI international field staff and your classmates, all of whom may come from many different institutions across the U.S. and around the world. A majority of your time abroad will be spent outside the classroom, as you work alongside our staff and community partners to address various challenges in the region that you have discussed during the pre-departure sessions.

You'll leave for your chosen destination prepared for a unique and impactful experience abroad. GVI will meet you at the airport, transport you to our center, provide a comprehensive orientation and help you settle into your housing. You'll have the chance to get to know your surroundings, learn more about GVI's work in Thailand and prepare for a time of reflection, discussion and cultural immersion. You will be staying in your own room, within a homestay environment from a local family in the community.

Upon returning home, you'll continue your online course for further 2 weeks, sharing your insights and planning your involvement in addressing the UN SDG's in your local community at home.
Project Details
All of GVI's programs have short, mid and long-term objectives that fit with the United Nations Sustainable Development Goals. This enables us to report on our collaborative impact across the world in a comprehensive manner, measuring upon which UN SDGs we are making a substantial contribution. The experiential component of your course is designed to advance GVI's existing project work and will help our local partners achieve the goals they have set for their communities and enable GVI to continue making a positive and measuring our contribution to the UN SDGs.

Our goal is to educate you about local and global issues, so that you continue to act as an active global citizen after your course is completed, helping to fulfill our mission of building a global network of people united by their passion to make a difference.

Current long-term objectives to which you will be contributing in Chiang Mai:

1. Increasing and promoting the ethical treatment of elephants.
2. Creating a viable self-sustaining eco-tourism program for the village, as well as supporting a stable herd of elephants living naturally in the forested area of the village.
3. Improving standards of living and job opportunities for people in the Huay Pakoot village.
4. Improving sustainable natural resource management in the Huay Pakoot area.

Elephants can be very expensive to care for and are generally viewed as private property by locals. These animals are used as a means of generating income, because villagers are forced to make money through tourism due to a lack of viable alternatives. Elephants require a very specific environment (socially, mentally and physically) to be able to thrive. With a huge increase in the demand for tourist camps, elephants are deprived of the need of their self-medicating diet, highly migratory urges to move large distances, complex social interactions and brain stimulation. These conditions can lead to shocking detrimental health issues for the elephants.
What's Included
24-hour emergency phone

24-hour in-country support

Access to Alumni Services and Discounts

Airport pick-up (unless otherwise stated)

All necessary project equipment and materials

All necessary project training by experienced staff

Instruction and grade report

Location orientation

Long term experienced staff

Meals while on project (except on work placements for long term internships)

Safe and basic accommodations (usually shared)

Welcome meeting
What's Not Included
Additional drinks and gratuities

Extra local excursions

Flights

International and domestic airport taxes

Medical and travel insurance

Personal kit

Police or background check (where necessary)

School of Record transcript

Visa costs
Exploration
Participating in a course with GVI not only allows you to participate in programs assisting disadvantaged communities or endangered ecosystems, but it also offers an insider's glimpse into life the local area. Your time in Chiang Mai could also include excursions, educational workshops around the topics of English, conservation and/or extensive learning about the environment.

Our long-term field staff are a great source of advice, should you want to extend your time in Thailand. If you want to extend your time working on a GVI project in Chiang Mai, join our team doing community development work in Phang Nga, or travel to other areas of the country, we are here to help you make the most of your time abroad. Remember to ask about discounts on local activities and side trips through your association with GVI.
The Team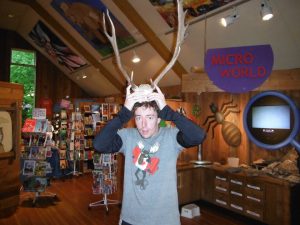 Cormac Healy
Base Manager
Meet Cormac, our lovely Base Manager in Jalova, Costa Rica. This Scotsman is a rather eccentric guy and his fantastic sense of humour is one of his most appreciated characteristics. He achieved a Master's degree in History and Politics, and quite evidently can keep his own in any conversation on any topic.

His love for travelling started in his younger years already and since then he has explored New Zealand, Canada, the states, and South Africa! What is his one travel must-have? "A towel of course (for further information please read a Hitchhikers' Guide to the Galaxy)."

Mac first joined our office team as a GVI Country Expert for Thailand and Costa Rica and he particularly enjoys getting the chance to meet people who are really passionate about volunteering. He thinks of himself as Carl Frederickson from the movie Up. "Just a bloke who enjoys sitting in a comfy chair; I think we can all relate to that." Mac, we absolutely agree!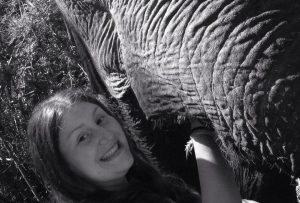 Holly Jones
community co-ordinator
Meet Holly, our charismatic community co-ordinator. She has spent  6 months internin in North Thailand on an elephant project in the village of Huay Pakoot. She focused on the community and elephants, creating a curriculum for the school educating them about Asian elephants. She has degrees in primary education and wildlife and conservation.

Her favourite part about working for GVI is doing a job that she enjoys and is passionate about. To live in a "magically breath taking place, surrounded by a team of staff and volunteers all with same mentality to make a difference".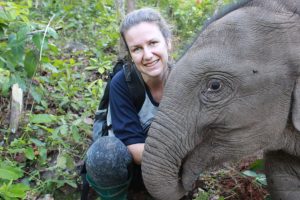 Phoebe van Doorn
Field Staff
Meet Phoebe, our brilliant field staff member in Chiang Mai, Thailand. She has spent many years working in Australia as a bushwalking tour guide, as a teacher's aide with disable children and working her way up the hospitality ladder to assistant manager and supervisor positions. She has spent time traveling through South East Asia, parts of Central America and North America.

She has also volunteered at animal rescue shelters in Australia and spent 6 months as an intern (volunteering) with GVI with the Chiang Mai hub. She loved it so much that she decided to stay on as staff.

What attracted her most to GVI was the opportunity to live and work in a remote, culture rich community and of course the chance to work alongside elephants.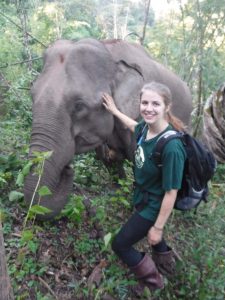 Danielle Riley
Elephant Field Staff
Meet Danielle, our fun loving Elephant Field Staff member in Chiang Mai, Thailand. She had never really travelled much until interning with GVI Chiang Mai (apart from a Kenyan Safari which encouraged her love and passion for elephants.). She joined GVI  as an intern, and loved the project so much that she couldn't leave.

For her, the travel must-have is a positive outlook; "Every day may not be what you first expect, but only you have the ability to turn it around and make your experience memorable".

Her favourite thing about working for GVI is that her job is so unique and every day is different. Having the opportunity to partake in numerous traditional ceremonies and celebrations has given her so many unforgettable memories.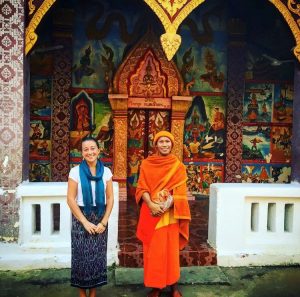 Molly Plexico
Country Director
Meet Molly, our hard working country director for both Thailand and Laos. Over seeing operations in two countries is no easy task but Molly is more than capable.

She started volunteering and travelling at a young age, working  in soup kitchens, with AmeriCorps, at animal shelters, as a Big Sister with Big Brother Big Sisters of America and as a Guardian ad Litem. She studied family development and psychology and loves to dance.

Her goal is to visit one country for every year she is alive. The most unusual place she has travelled to is Uzbekistan, on a trip beginning in Europe and ending in Southeast Asia. This is where she fell in love with Laos which began her journey with GVI. She started working for GVI back in 2012 and she is now based in Thailand. GVI has hubs all around the world and she has been lucky enough to visit the hubs in Nepal, Thailand, Laos and the office in South Africa.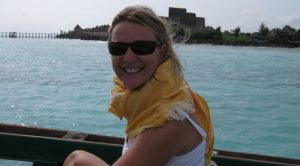 Shayle Havemann
Director of Programs
Meet Shayle, our innovative and driven director for all our projects around the world. She has two honours degrees, one in Industrial and Organisational Psycology, and another in Developmental and Education Psycology. Shayle also has over 10 years experience in setting up, managing and evaluating environmental and community programs across Africa, Asia, Europe and Latin America.

She is well-practiced in facilitating meaningful and effective intercultural engagement and this makes her the perfect person for overseeing our operations in the multicultural country of South Africa.

When not attending meetings or planning her next endeavour, Shayle can be found spending time with her family or taking part in some or other exciting outdoors activity!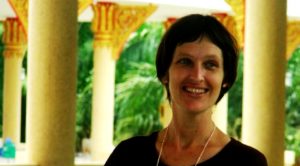 Jill Walker
Assistant Director of Programs
Meet Jill, our Assistant Director of Programs and line manager for Thailand, Laos, India, Nepal, Australia and Kenya programs. 'Manow' (lime), as she's locally known in Thailand where she's based, taught English, environmental education and art in the USA and Thailand before joining us to set up a TEFL and Community Development Expedition. "I haven't looked back since!"


When Jill isn't working, she likes reading or doing just about anything energetic. "I devour books, love cooking and enjoy finding some time to get some exercise – yoga, dancing and aerobics are some of my faves."


What does Jill like most about her job? "It's great to see volunteers rising above the cultural and language barriers between themselves and the communities. That, and every day is completely different, which is the way I like it- it keeps me from getting bored." Being 'allergic' to being bored has led to Manow doing some pretty amazing things. "I once ended up spending a week living in a cave with some Buddhist monks while I helped them build a small adobe monk hut."