Volunteer with Children in Latin America
Contribute to childhood development projects in Mexico and Costa Rica and explore Latin America in your free time.
Volunteer with Children in Latin America
Contribute to childhood development projects in Mexico and Costa Rica and explore Latin America in your free time.
Program Code: MXPC0446M
Program Information
Program Snapshot
Travel to Central America to contribute to the United Nations Sustainable Development Goal, UN SDG, #4, Quality Education, by volunteering on childhood development projects in Mexico and then in Costa Rica during the week. On weekends explore Mexico's ever-popular Riviera Maya and then on to central Costa Rica.
Overview
Explore the Caribbean and Pacific coasts of Central America and learn Spanish while contributing to ongoing childhood development initiatives in Mexico and Costa Rica. GVI runs long-term sustainable development projects in a range of locations around the world, two are located in Puerto Morelos and Leona Vicario in Mexico, and another in Cimarrones, Costa Rica. On this project you will work and live with GVI staff, interns, and fellow volunteers from around the world. Weekdays will be spent working on childhood development projects while you will be free on weekends to explore the local environment.
HIGHLIGHTS



Contribute to valuable childhood development initiatives in Mexico and Costa Rica.




Live and work with a group of international volunteers.




Learn Spanish.




Spot sea turtles while snorkeling off the coast of the Riviera Maya or visit water-filled underground caves known in Mexico as cenotes.




Spot unique tropical wildlife in the lush rainforests in the Irazú Volcano National Park.



Program Details
MEXICO

For the first two weeks of your trip, you will on childhood development projects at educational institutions with our local partner staff members, GVI staff, interns, and other volunteers in and around Puerto Morelos from Monday to Friday. On weekends explore all that the Riviera Maya has to offer including snorkelling in the Caribbean waters or nearby underground water-filled caves, known as cenotes in Mexico. You can also visit Mayan ruins.
CIMARRONES
During the final two weeks of your program, you volunteer on childhood development initiatives in the Central Valley region of Costa Rica, in the town of Cimarrones. Part of this work will include supporting English language literacy, gross and fine motor skill development, the building of social skills, and environmental awareness education. Volunteers on this project work, Monday to Friday, at local educational institutions, teaching English, conducting art and crafts to support fine motor skills development, and sport classes to promote gross motor skills development and an active lifestyle. Environmental awareness such as the unique biodiversity of Costa Rica and the importance of not littering are often also worked into lessons. You will be staying with other international volunteers in Cimarrones, spending weekends visiting the volcano National Parks of Turrialba and Irazú
*Please note travel between Mexico and Costa Rica is not included, but please speak to your Enrolment Manager who will be able to advise you on your options and costs involved.
*Costa Rica is a primarily Catholic country which means that events like Easter and Christmas are celebrated with gusto. As is to be expected, school attendance tends to decrease during these times. However, we often run educational summer programs or provide one-to-one tutor during the holidays. Community infrastructure development like renovating community centers and setting up communal gardens also continues during this time. In addition, participants have the opportunity to learn more about Costa Rican customs by participating in the festivities.
*A basic level of Spanish is required to effectively communicate with children, women, and other local community members. Speak to your Enrolment Manager about adding group or one-on-one Spanish lessons to your program cost to support you in your Spanish language learning while on the project. We also strongly recommend that you start learning early in order to get the most out of your volunteering experience.
What's It like?

If you'd like to find out what the experience of joining a GVI project is really like, simply contact us and we'll put you in touch with one of our many Alumni.
We'll try to match you to an Alum based on your location, nationality, age, stage of academic career, gender, and program interests. This allows you to gain insights into the experience that is most relevant to you.
Depending on your location you might be able to speak to an Alum over the phone or online, or meet up with them face-to-face at a coffee shop nearby. We also run a series of small events around the world where you can speak to GVI Alumni, Ambassadors and staff members.
Covid-19 Response
Health and Hygiene
For over 20 years, GVI has prioritised the health and safety of our staff, participants, partners and local community members. In response to the global COVID-19 pandemic, GVI has created the GVI health and hygiene team to put in place new standards of cleanliness, norms and behaviours that meet or exceed international recommendations to ensure the ongoing safety of GVI's participants, staff and communities around the world. Internationally recommended practices, such as advice from the World Health Organization (WHO), the Centers for Disease Control and Prevention, and the governments Australia, UK and US, continue to be monitored and the standards are likely to change if and when international advice changes.
The work GVI is contributing to across the globe remains important and the following measures allow our participants to continue to join GVI's programs and continue impacting positively on their world and the communities we work with. The following changes to our existing protocols have been made by the GVI health and hygiene team to strengthen our health and hygiene protocols and ensure that international standard safeguards are in place to protect our participants, staff and host communities.
Training
A GVI program is an investment in your career. No matter which you choose, you will be working toward improving your employability by mastering new social skills, gaining further technical expertise and earning qualifications in many cases. Most of our staff are, in fact, GVI Alumni, and we have helped many of our Alumni discover, move toward, and earn their own personal dream jobs. Each program includes introductory workshops, ongoing presentations, as well as on-the-ground professional support provided by our very own trained staff members. In addition, our training programs are critical for helping us to ensure the long-term impact of our sustainable development projects around the world.
For All GVI Participants
Orientation: Your Health, Safety and Wellbeing
Learn about COVID-19 pre-departure guidelines, base expectations, personal and area hygiene practices and what we are doing to keep you safe.
Orientation: Travelling Responsibly and Ethically
Learn about the importance of child and vulnerable adult protection best practices and how to apply them while on project.
Orientation: UN Sustainable Development Goals
Introduction to the history and evolution of sustainable development, the United Nations Sustainable Development Goals (UN SDGs) and how these related to your project work.
Orientation: Further Opportunities for Impact
Learn about our country locations and further opportunities available to you during or after your program.
Arrivals
When it comes to support, we ensure that each participant is provided with unparalleled, 360 degree support, from your initial contact with the GVI Family, all the way through your program, and even after, as you become part of the GVI Alumni Team.
As part of this promise, we will ensure, whenever possible, that one of our dedicated staff will be available to meet you at the airport. In most locations, we also set up a Whatsapp group to help with managing airport arrivals. We will arrange with you prior to your departure that, should you arrive in the agreed upon pick up window, a member of our staff will be there to welcome you, easily identifiable in a GVI t-shirt or holding a GVI sign and wearing a friendly smile. This means there will be someone there to greet you as you land, and from there you will be transported to your GVI base to start your adventure and meet the rest of your team.
COVID-19 Safety
Please note that the above images were taken pre COVID-19. All airport pick-ups and program operations now run with enhanced cleaning and social-distancing measures in place. Learn more.
Our Ethics
Below is a list of core ethics and best practices we believe are essential to the operation of high quality, ethical volunteer and sustainable development programs. We believe that all responsible volunteer and sustainable development operations should focus upon these principles. If you are considering volunteering, these are some of the key considerations you should question, to ensure that your time and money contributes towards positive change.
We want to constantly develop our own understanding of ethical best practice. In so doing, we aim to provide an exemplary industry standard for other education institutions, international development organisations, and social enterprises. Our Badge of Ethics stands for the drive to always do good, better. Find out more, click on the Badge below.
Our 10 Ethical Commitments
Locally Driven, Collaborative Projects
We aim to design all our projects in collaboration with local organizations and communities and ensure that they are locally driven.
Clear Objectives & Sustainable Outcomes
We aim to clearly define short-, mid-, and long-term objectives with sustainable outcomes for all our projects.
Impact Reporting
We aim to track, record, and publish the impact of each of our projects.
Working Against Dependency
We aim to build in-country capacity by assisting local organizations in becoming self-sustaining.
Responsible Exit Strategies
For each local organization we work with, we aim to have a plan in place for withdrawing support responsibly.
Clear Roles & Specialized Training
We aim to ensure that ever participant is assigned a clear role and that they are fully trained and supported to carry out their work by specialized staff.
Respect for all
In all our actions we aim to respect the skills and efforts of all and seek to protect the rights, culture and dignity of everyone who engages with GVI.
Local Ownership
We work to ensure that credit for the results of any project, along with any data collected, research conducted, or Intellectual Property developed, remains the property of local organizations.
Transitioning from the Orphanage Model
We do not condone and aim to withdraw support of orphanages and residential care centers.
Child and Vulnerable adult policies
We will live by our Child Protection and Vulnerable Adult policies.
Continual Development
As an organization, GVI is committed to striving toward best practice, and to educating both our potential participants, our partners, and the world at large about them. Both the volunteering and sustainable development sectors are increasingly, and rightly, under scrutiny. Many recent local and global articles highlight poor practices and questionable ethics. GVI is widely recognized for striving to apply global best practice in the volunteering, education and sustainable development sectors throughout our operations by reputable organizations such as ChildSafe.
However, global best practice is always evolving and we dedicate both time and resources to engage with internationally respected experts and learn from the latest research to ensure our programs both fulfil their potential to create maximum positive impact, and minimise their potential to create unintentional negative impact. Along with and as part of the sustainable development and volunteering community, we are constantly learning and applying this learning to practice. We do not always get everything right, but we seek feedback from our community members, partners, participants and our staff, and react accordingly. We know are already doing a great job, and feedback we have received confirms this, but we aim to do even better and are continuously refining our operations to improve upon our already excellent reputation.
Parent Info
'If only every student could do this. It changes your life in all the right ways,' says Chris Heritage, parent of Luke Heritage, one of our teen volunteers who has participated on two GVI programs, one in Costa Rica and another in South Africa.
We are a parent-run organisation that is incredibly serious about health and safety, and increasing the impact, as well as the long-term career benefits of our programs. Our programs help young people develop the skills to select a career path that is personally fulfilling, and live a life aligned to the well-being of our planet and the global community.
Ken and Linda Jeffrey, whose son Sam volunteered with GVI in Thailand, talk about how the experience affected Sam. He also went on to volunteer with GVI again in South Africa. 'I know it sounds like a cliche but in a sense, he did go away as a boy and he came back as a young man. Both of us could recommend GVI without any hesitation to any other parent thinking about exploring an opportunity for their children to explore the world and to see different parts of it.'
Parent Info Pack
Download the Parent Pack and learn more about:
Our staff: All our projects are run by staff, selected, vetted, trained, and managed by our central office.
Health and safety: Our safety practices include a child and vulnerable adult protection policy and high participant ratios.
Staying in touch: See what's happening on base, by following a hub's dedicated Facebook page.
Free parent consultations: We would love to talk to you about exciting opportunities available for your child.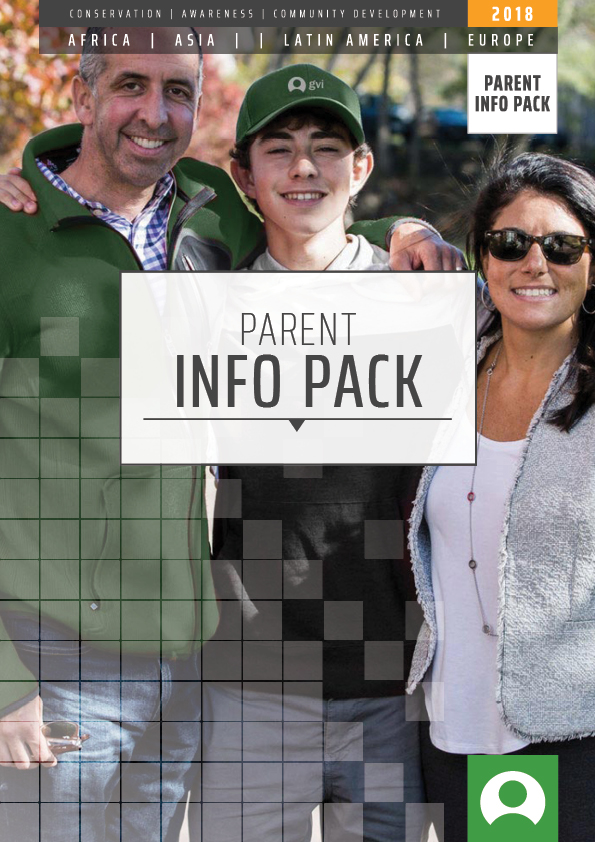 Support & Safety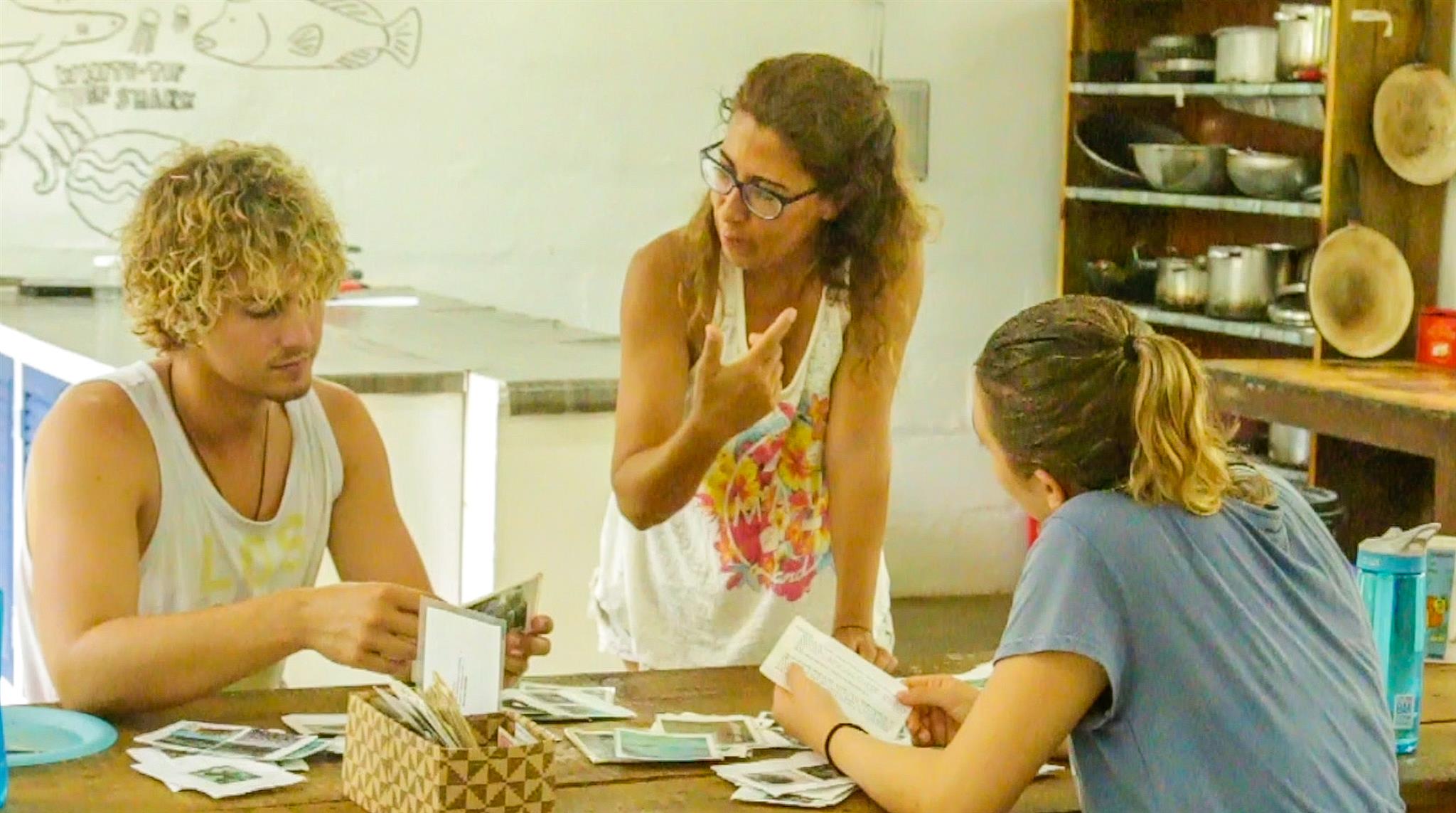 We won't sugarcoat it — traveling abroad is usually a complex process that carries an element of risk. But this is exactly why we're passionate about providing extensive support throughout the process as well as the highest safety standards during the in-country phase. We believe that volunteering abroad should not only be impactful, but an enjoyable experience that carries as little risk as possible. This is exactly how we've been able to maintain our reputation as the most highly respected volunteering organisations in the sector over the past two decades.
COVID-19 Safety
Enhanced cleaning and social-distancing measures are in place throughout each GVI program. Learn more.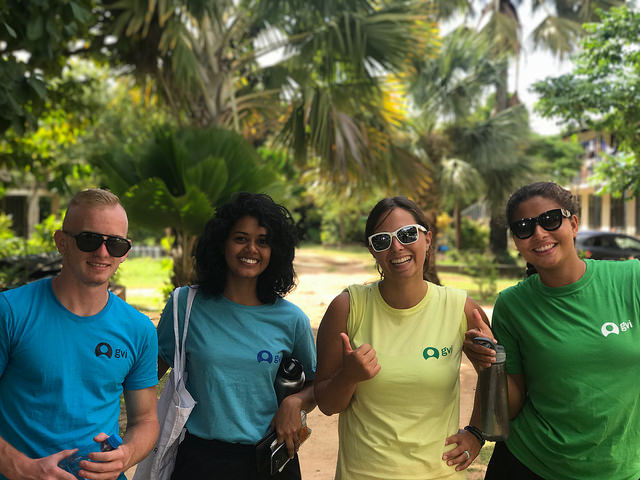 Support
Once a participant books, they will be assigned a personal support coordinator who will oversee their pre-departure journey. The support coordinator helps to bridge the gap between program enrolment and arrival at one of our field bases. Your personal support coordinator will ensure that you are provided with all the necessary information required to apply for visas, background checks, and any other documentation.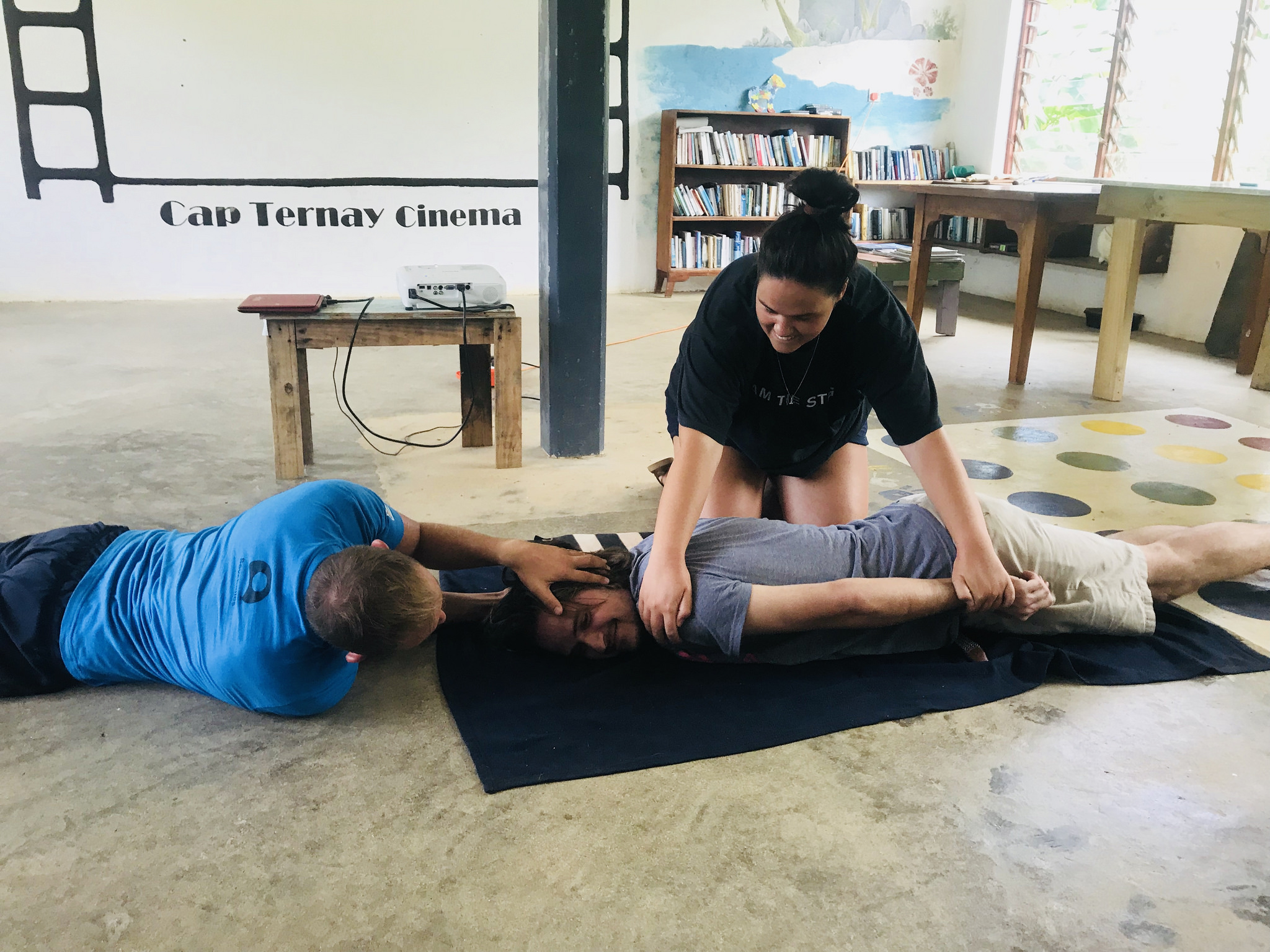 Safety
Upon arrival at the airport, participants will be greeted by a GVI staff member. All GVI staff are our own and all our programs around the world are run by our staff. All GVI field staff are background checked, Emergency First Response and safety trained. The minimum staff to participant ratio on GVI's programs is one to six, although on several bases we have a ratio of one to three. When finishing the experience, participants will provide feedback on all aspects of their program.
Health & Safety Case Studies
What's Included
24-hour emergency phone

24-hour in-country support

Access to Alumni Services and Discounts

Airport pick-up (unless otherwise stated)

All necessary project equipment and materials

All necessary project training by experienced staff

Location orientation

Long term experienced staff

Meals while on project (except on work placements for long term internships)

Safe and basic accommodations (usually shared)

Travel advice

Welcome meeting
What's Not Included
Additional drinks and gratuities

Extra local excursions

Flights

International and domestic airport taxes

Medical and travel insurance

Personal items and toiletries

Police or background check

Visa costs (where necessary)
Life On Base
Live on the beach a few metres from the Puerto Morelos National Park Reef and a 15-minute drive from downtown Puerto Morelos. Situated in the stunning Puerto Morelos, the oldest porteño community in the Mexican Caribbean, this site allows for some fantastic diving. A typical day may involve diving, lab work, training on base, beach cleanups and community work in Leona Vicario. Days are rounded off with evening debriefs, followed by dinner and time to relax, taking in a beautiful sunset and sharing stories with your fellow team members.

Base Tour
Highlights
24-hour in-country support
ACCOMMODATION
You will live in shared accommodation, along with the other volunteers. The accommodation features shared facilities such as a communal kitchen, work area, and living space. We aim to leave as small of a footprint as possible on the environment which means we keep facilities basic. There is bottled water available for cooking and drinking, and participants share base duties including cooking, cleaning, gear and equipment maintenance, and other chores. Curfew is at 11 pm all days. 
TRANSPORTATION
We provide transport to and from the airport by request or you can make your own way to Puerto Morelos using the ADO bus service. You will be located 25 minutes walking distance to downtown Puerto Morelos.To travel into town, you can rent a bicycle or use Puerto Morelos easy and relatively cheap public transport to visit the major towns.
COMMUNICATION
You will have limited access to long-distance communications whilst on the program, so make sure friends and family know how often they can expect to hear from you. Mobile phone reception is available on base, although it can be poor at times. It is possible to buy a Mexican SIM card and phone credit at the airport which can be used with your unlocked cellphone. Internet connection is available at base, but alternatively, you can purchase a pocket WIFI device which can then be topped up with mobile internet.
MEALS
Volunteers prepare breakfast in groups from our choice of cereals, pancakes, eggs and porridge. During work days lunch and dinner is prepared by a local cook, and on weekends, participants cook their own meals. Food is a very basic, mostly vegetarian diet, with meat available about once a week. Lunch is beans, vegetables, pasta, and a typical evening meal may include lentils, pasta, beans, rice and vegetables. Local restaurants are also an option at your own cost during weekends. Conveniently, restaurants and supermarkets are walking distance from base.
CLIMATE
Puerto Morelos is on the Riviera Maya, known for its tropical climate. The ocean is rather warm, which make it perfect for swimming, paddle boarding, snorkeling, and diving. The temperature remains fairly constant throughout the year, roughly 26°C or 80°F.
COVID-19 Safety
Enhanced cleaning and social-distancing measures in place. Learn more.
Live Updates
Follow GVI Volunteer-In-Puerto-Morelos-Community's Facebook page for live updates straight from the field. Get an idea of the types of projects you might be involved in, meet our staff and participants, experience life on this GVI base, hear about free time activities, and learn about the local culture and environment.
GVIMexicoCommunityDevelopment
Meet the team -
Senior Field Management
Alejandro Vazquez
Deputy Program Manager
Introducing you to to Alejandros. He is the Program Manager of GVI's Community Project in Puerto Morelo, Mexico. Alejandro's journey with GVI goes way back. He started in 2007 as part of GVI's National Scholarship Program. After this, he went onto complete his Masters Degree.
Alejandros came back in 2013 to help run our community development base in Playa del Carmen, where he became the Program Manager. Before GVI Alejandros was an extreme sports guide. These sports include: whale watching, white water rafting, and rock climbing.
Your Impact
All of our programs have short, mid and long-term objectives that fit with the United Nations Sustainable Development Goals or UN SDGs. This enables us to report on our collaborative impact across the world in a streamlined manner, measuring which UN SDGs we are making a substantial contribution to. Furthermore, this will help our local partners and communities measure and visualise their contribution to the UN SDGs.
Prior to your arrival on base, you will be educated about the history of the UN SDGs. Then, once on base you'll learn about the specific goals of your location, the long-, mid- and short-term objectives, and also clarification of how your personal, shorter-term involvement contributes to these goals on a global level.
Our aim is to educate you on local and global issues, so that you continue to act as active global citizens after your program, helping to fulfil our mission of building a global network of people united by their passion to make a difference.
Puerto Morelos is the oldest port city in the Mexican Caribbean. The port has been used since the time of the Mayan empire, but its history as a modern port began in 1898. It was built to enable the exportation of gum from the gum tree and the wood of the dye tree, an activity that together with fishing were the main productive activities in the area.
The area has a unique diversity of ecosystems including low evergreen jungles, low swamp jungles, savannahs, coastal dunes, mangroves, cenotes, beaches, marine grass, and coral reefs. The reef of Puerto Morelos is part of the Mesoamerican Reef System, MBRS, considered the second largest reef barrier in the world and home to thousands of marine species.
Today, Puerto Morelos is part of the 120 kilometre tourist corridor, located between Cancun and Tulum. Tourism is the main economic activity of Puerto Morelos and continues to grow due to the development of large hotels as well as holiday housing along its coast. Local tour operators offer scuba, snorkelling, and free diving tours in the Caribbean Sea and reef lagoon, tours of or diving in cenotes close to the town, as well as sport fishing tours.
GVI also assists our partners in the local non-profit organisation Tuukul Taam with the manpower, logistical resources, and, in the case of the GVI Charitable Programs, finances. This is done to contribute to childhood development and education in the region.
English Language Lessons
Tourism is a large industry in the state of Quintana Roo, where our base is located. By being able to speak English, community members can benefit from more opportunities for local employment at tourist hotspots and further improve their livelihoods. GVI participants also assist with English language learning.
Life Skills, Health, and Children's Rights
Participants work with a local NGO, Tuukul Taam, to assist in teaching children about their rights and mastering life skills.
Environmental Education
They also assist the community by conducting environmental education programs, teaching children, young people and tour operators the importance of protecting their wildlife and jungle habitats. The main economic activities of Leona Vicario are agriculture and logging as well as land development projects. The sustainable use of natural resources and protection of the natural environment is vital to maintaining the biodiversity of Quintana Roo. As tourism, and specifically ecotourism, increases in this region it opens up opportunities for locals to pursue better jobs and alternative livelihoods in this industry.
Plastic Pollution Cleanup
We educate the local community about the issues caused by plastic pollution and how recycling can help create a sustainable lifestyle. We also conduct beach cleans where we collect the rubbish that washes up on our beach.
All these initiatives allow us to offer support to the conservation work, the community and our local partners, and to address many of the UN Sustainable Development Goals, such as #4 – Quality Education and #14 – Life Below Water.
Please note: Both conservation- and community-focused programs are offered at this location.
Project Objectives
GVI Puerto Morelos Community, Long-term Objectives
1. To improve the quality of education at the ludoteca, and in the local community.
2. Increase the quality of the educational resources at the ludoteca
3. Increase in-country capacity by providing training to our partners and local members of the community.
Training
For All Participants at Puerto Morelos Community
Community: Women's Empowerment
Learn about gender equality, skills development and examples of income generating activities.
Community: Human Empowerment
Learn about our empowerment principles.
Emergency First Response Training
Learn how to apply first aid protocols and carry out cardiopulmonary resuscitation, CPR.
This training introduces participants to teacher- and student-centred approaches, multiple learning styles, and classroom management.
Free time
Joining a program not only allows participants to collaborate with communities or work toward preserving unique ecosystems but it also offers plenty of opportunities to explore the surrounding area or travel further to see what other parts of the region have to offer.
Long term field staff are a great source of advice, and have helped us put together the following information on local travel options. Many decide to travel before or after their experience (subject to immigration restrictions), solidifying the lifetime friendships established on program. Please note that the below suggestions are not included in the program fee, and are for the individual to organise at their own expense.
Weekend Trips
Mayan Ruins
There are many Mayan ruins scattered throughout the Riviera Maya and the province in which Puerto Morelos is located, Quintana Roo, is no exception. One of the most popular sites is Tulum, a walled Mayan city built near the end of the empire located on a cliff overlooking the ocean. Visitors can climb the pyramid structure, the tallest in the complex and visit the wind god temple at the edge of the bay. There is also the nearby city of Chichen Itza, which was built at a much earlier date and is one of the largest in Mayan history. Here you will find the magnificent pyramid structure known as the Temple of Kukulcan. There is also a nearby ruin featuring residential buildings known as Coba. Exploring any of these sites will help visitors experience what Mayan culture was really like.
Eco Adventure Parks
A top destination for those visiting the Riviera Maya are eco adventure parks like Xcaret and Xel-ha. These are naturally beautiful areas of land featuring a rich biodiversity and Mayan ruins that have been turned into sustainable theme parks. The parks feature water activities like swimming, tubing, and snorkeling as there are also plenty of opportunities to spot and learn more about the unique flora and fauna of the region including orchids, mangroves, butterflies, monkeys, and manatees. Cultural activities are also offered include remodeled Maya villages and
Mariachi
performances.
Diving and Snorkeling
Diving and Snorkeling: Experience the stunning diversity of underwater life to be found among the Mesoamerican Barrier Reef, the second largest coral reef in the world. While diving is a part of all our marine conservation projects in Puerto Morelos, any interns and volunteers, including those participating in community projects, can easily book a recreational dive. The stretch of ocean near Puerto Morelos is well-protected allowing divers and snorkelers to view Mexican marine life at its best. You can also travel to other top diving sites such as the island of Cozumel.
Cenotes
If you have never heard of a cenote, you are in for a treat. No, not a type of french pastry, but a kind of naturally occurring limestone cathedral, filled with deep blue water, and lit up by slants of tropical sunlight from above. Unique to the Yucatan Peninsula, cenotes were believed by the ancient and medieval cultures of the region to be sacred sites. There are plenty of cenotes close to Puerto Morelos where visitors can swim, snorkel, or dive while observing the dabbled light dancing along the cave walls. Visit the "Ruta de los Cenotes" or route of the cenotes, a 44 km road that joins Puerto Morelos town with Leona Vicario and is filled with dozens of cenotes. Like Las Mojarras, Verde Lucero, Siete Bocas, Kin Ha, Hells Bells, Boca de Puma, just to name a few.
Further Travels
Other Latin America countries
Mexico is the perfect destination from which to explore other Central and South American countries. Travel down to the jungles and volcanoes of Costa Rica and then further down to the Andes mountains and Incan structures of Peru.
Mexican Culture
Mexico City is the home of many iconic cultural sites including Frida Khalo's blue house and the Palace of Fine Arts where the work of her husband, Digeo Rivera, and other artists, can be viewed. You can also visit the historic Zocalo plaza, parts of which date back to the Aztec era, and the National Archeological Museum where artifacts from Mayan culture can be viewed. Another Mexican locations famed for its cultural significance is Guadalajara, the birthplace of mariachi music.
Hiking and Rock Climbing
There are plenty of excellent hiking, trekking, and mountain climbing destinations available in Mexico. Pico de Orizaba is Mexico's highest peak, followed by the active volcano Popocatepetl, and Iztaccihuatl, its twin, which is dormant. Some popular rock climbing destinations include El Potrero Chico.
Whale Spotting
On the west coast of Mexico, Baja California is a peninsula bordered by the Pacific Ocean. One of the main reasons to visit this location is the annual visit of grey whales from Arctic regions. The best months for whale spotting are from January to March. There are, of course, many other reasons to visit Baja California such as surfing and exploring the natural rocky landscape.
Cultural Immersion
Engaging intimately with a new context teaches not only global awareness but adaptability and critical thinking, skills highly valued in the modern marketplace. Local and cultural immersion is encouraged on all our programs around the world, and is also one of the most enjoyable aspects of your experience. Luckily, there are many activities you can get involved with in your free time, or before and after your program. On our community programs the focus is on cultural topics, while on marine or wildlife programs the emphasis is more on the environmental element. Use your evenings and weekends to explore diverse and eclectic topics like Theravada Buddhism in Laos or how plastic pollution and climate change affects Indian Ocean coral.
Festivals



January: Christmas continues until the sixth of January in Mexico. On this day every year, the largely Catholic population celebrates el Día de Reyes, the Day of the Three Kings where traditionally gifts are opened in the morning.




April: The traditionally Catholic holidays of Holy Week and Easter are honoured with parades through the streets, attending mass at the local cathedral, and quiet meals with family.




September: On the sixteenth of September, Mexico celebrates its independence day, Cinco de Mayo. Parades and feasts featuring national favourites like the Jarabe Tapatío dance and black bean tamales with mole sauce are popular.




November: The iconic Día de Muertos, or Day of the Dead, is celebrated each year starting on the 1st and ending on the 2nd of November. While this is considered a Catholic holiday it incorporates indigenous customs that are much older.




December: As a mainly Catholic country, Christmas is celebrated with great fanfare throughout Mexico. For nine nights up until Christmas Day children travel door-to-door singly a traditional song. The activity and song is known as posadas and represents the story of the parents of the Christ asking for shelter. Nativity scenes are more popular than Christmas trees in Mexico.



Music
Probably the most easily identifiable Mexican style of music is the Mariachi band, featuring guitars, violins and trumpets. This form of music is actually more unique to a specific region of Mexico, Guadalajara, and only evolved later in the 18th century. It is difficult to separate out the colonialist influences from the indigenous influences, but what is known is that Mayan cultures did have bands featuring among other instruments, drums, trumpets, and maracas. There are many usually opportunities to watch Mariachi bands perform during your time in Mexico.
Dances
The Jarabe Tapatío is the most well-known of all Mexican dances and is considered the country's unofficial national dance. The dance is performed by a male and female partner. At one point during the dance, the male partner, drops his hat and the couple dances around the hat. This has earned the dance the name 'the Mexican hat dance' in English-speaking regions. Other Mexican dances include La Bamba and Polka Norteno. A popular dance in the Yucatan region is the Jarana. GVI programs in Mexico allow you can participate in dance classes in evenings or during weekends.
Cuisine
Possibly one of the most popular reasons to travel to Mexico is to sample authentic Mexican cuisine. Many of the world's most widely used ingredients such as tomatoes, chillies, avocados, and cocoa beans, are indigenous Mexican crops that spread to other cultures as result of colonialism. By traveling to Mexico you can sample these flavours through the eyes of the cultures that first discovered them. Tacos, tamales, enchiladas, burritos, quesadillas —
while these are household names and most of us have tried them before, both Mexican nationals and international visitors would agree, they are best enjoyed within the borders of  Mexico itself.
Religion and Local Customs
Most of Mexico's population ascribe to the Catholic religion, also due to colonialism. The country's capital, Mexico City, is home to the most visited site of religious significance for Catholics around the world, the Basilica of our Lady of Guadalupe. Much of Mexican Catholicism is influenced by customs unique to the indigenous cultures that predate the colonialist era.
Languages
As a result of colonialism, Spanish is overwhelmingly the most commonly spoken language throughout Mexico. As the second-most widely spoken language in the world, visiting Mexico is a great opportunity for learning Spanish and you will have plenty of opportunities to learn Spanish on our community development programs. While in the Leona Vicario community you will also have the opportunity to learn some basic phrases of Mayan which is spoken in the south of Mexico and officially taught in public schools. The indigenous languages of Mexico number over five dozen, however, they are not widely spoken, and are considered 'endangered languages.'
Similar programs you may be interested in:
Contact Us
GVI
Level 5, 11 Queens Road, Melbourne, VIC, 3000, Australia
Learning Provider Number (LPN): 10002692
Centre Number: 17067