Program Details
Code: CRJL0263P
Jaguar Conservation in Costa Rica
Based in the Tortuguero National Park, assist in the protection of endangered Jaguars.
Our Impact
Location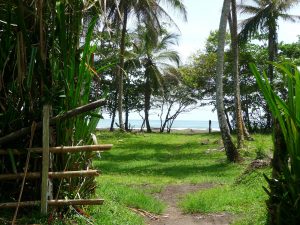 Volunteer in Jalova
GVI's research station in Jalova is found in the stunning Tortuguero National Park, surrounded on three sides by protected rainforest and on the other by the Caribbean Sea and a beach that is home to one of the largest nesting colonies of Green Turtles in the world. Spend your time surrounded by the breathtaking scenery and wildlife of the rich canals, tropical rainforest and Caribbean beaches. There is no road access to this location, so all transportation is via canoe and motor boat, through the stunning canal and river system surrounded by tropical rainforest and wildlife.
Program Information
Discover the rainforests of Costa Rica and assist in the protection of the elusive and endangered Jaguar. Conduct surveys and set up remote cameras, gathering data for use in a long-term wildlife conservation effort along Central America's Caribbean coast. Develop new skills and an in-depth understanding of the rainforest and its ecosystem on this unique tropical adventure.
Overview
Assist in the protection of endangered Jaguars, whilst living and working in Costa Rica's rainforest. Since the 1950's the population of Jaguars within the Americas has plummeted from over 400,000 to an estimated 14,000 now.
During your stay, you will not only contribute to the preservation of the elusive jaguar, but you will join a team contributing to the development and management of long-term wildlife conservation efforts along Central America's Caribbean coast.
You will be searching for signs of jaguars and their prey species, by setting up remote cameras and surveying a 16-mile stretch of turtle nesting beach. Relaying data to the Costa Rican government and other prominent conservation organisations, our team aids the conservation effort through monitoring and tracking on Costa Rica's beautiful Caribbean coast in the Tortuguero National Park.
Even though jaguar related research activities will be a main part of your activities, during your time you will gain a holistic understanding of the Costa Rican rainforest and its ecosystem by conducting important research on turtles (seasonal) and aquatic birds. You will receive additional training across a wide variety of subjects and gain a plethora of skills that will help you further your ability to operate professionally in the field.
Through unique and hands-on training you will have the opportunity to understand the rainforest and the variety of wildlife that depend on it's future.
Highlights Include
...
Getting the chance to go on this unique adventure in a Costa Rican National Park; enjoying life at the research station; learning about the wildlife and their habitat; seeing unique wildlife in marine and coastal rainforest environments including remote Caribbean beaches and tropical rainforest, seeing endemic and protected species; joining the research team to undertake research inside a protected area; exploring this wonderful Central American country.
Testimonial
It's every big cat lovers dream to be able to capture a glimpse of the elusive jaguar, and being here gets you so close to realizing that dream. The excitement of setting up jag cams, being able to ID these cats and witness new behaviours is truly addictive. Knowing these amazing cats are thriving here gives hope for future conservation.
- Kim Packard (Australia)
Program Details
GVI Live
25 Sep
A blog with some good...
A blog with some good career advice and a gratuitous travel picture. For when you've exhausted the 9gag feed, LADBible hasn't [...]
25 Sep
The magic is in the details!...
The magic is in the details! https://t.co/fB8J6hPeRs https://t.co/ghDW910H6b
Posts from the Field
The excitement of finding a large Boa Constrictor on base. The Boa Constrictor is the only animal to have the exact same [...]
GVI Blog
Costa Rica is a dynamic country in Central America, known for its magnificent wildlife, stunning coastlines and volcanoes. [...]
Deciding to volunteer and travel to a new country for the first time is an incredibly exciting decision. However, as we all [...]
Project Life
Carrying out the programs activities on the beaches and forests in the area, you will live on our base at Jalova.

With Tortuguero's amazing scenery, incredible beaches and through dawn patrols, spectacular sunrises as the backdrop, you will hone your research skills collecting important data.

Through the processing, analysis, and recording of data, you will also get to grips with the technical aspects of field based research.

Making lifelong friends, and invaluable contacts in the research world, you will live on our small but comfortable base with fellow volunteers, forging a tight-knit group experience you will never forget.
Project Details
Habitat and food source degradation as a result of human activity are the major threats to jaguar populations. Through the correlation of jaguar prey species, jaguar feeding behaviour and population numbers, this project helps the Costa Rican Ministry of Environment to develop well rounded and consistent conservation policies.

You should also expect to be involved in further research projects according to the requirements on the ground at any time. This could include marine turtle monitoring (March – October) of nesting green, leatherback and hawksbills sea turtles; or bird monitoring and the research of 30 key aquatic species to collect long-term seasonal trend data on resident and migratory birds.

Due to the fact that we are working in a National Park, we need to have a special scientific permit to conduct research so you will be asked for some papers to be able to process it. It is a fairly simple process.

Jalova's short, mid, and long-term objectives:

All of our programs have short, mid and long-term objectives that fit with the United Nations Sustainable Development Goals. This enables us to report on our collaborative impact across the world in a streamlined manner, measuring which UN SDGs we are making a substantial contribution to. Furthermore, this will help our local partners and communities measure and visualize their contribution to the UN SDGs.

Upon arrival to base, you will be educated about the history of the UN SDGs. You will learn about the specific goals of your location, the long-, mid- and short-term objectives, and also clarification of how your personal, shorter-term involvement contributes to these goals on a global level.

Our aim is to educate you on local and global issues, so that you continue to act as active global citizens after your program, helping to fulfill our mission of building a global network of people united by their passion to make a difference.

Learn about the long-term objectives you will be contributing to in Jalova:

1. Increase scientific knowledge of Tortuguero National Park
2. Increase awareness of GVI Jalova projects and the ecological value of the Tortuguero National Park
3. Build local capacity to support long-term conservation of biodiversity and sustainable community development in Costa Rica
4. Continue to minimize our environmental impact on Tortuguero National Park and raise awareness of environmental issues amongst volunteers and visitors

How this project makes a difference:

GVI's data goes out to national and international organisations, is presented at international conferences, and is used in species and area management policy development.

GVI works with local partners such as Coastal Jaguar Conservation and Panthera.

Jaguar conservation efforts have been successful in recording new and useful data about jaguars and their habitats that is being used worldwide to restore declining jaguar populations.

GVI's data goes out to national and international organisations, is presented at international conferences, and is used in species and area management policy development.

Jaguar conservation efforts have been successful in recording new and useful data about jaguars and their habitats that is being used worldwide to restore declining jaguar populations.
What's Included
24-hour emergency phone

24-hour in-country support

Access to Alumni Services and Discounts

Airport pick-up (unless otherwise stated)

All necessary project equipment and materials

All necessary project training by experienced staff

Location orientation

Long term experienced staff

Meals while on project (except on work placements for long term internships)

Safe and basic accommodations (usually shared)

Welcome meeting
What's Not Included
Additional drinks and gratuities

Extra local excursions

Flights

International and domestic airport taxes

Medical and travel insurance

Personal kit

Police or background check (where necessary)

Visa costs
Exploration
Volunteering with GVI not only allows you to participate on programs assisting disadvantaged communities or endangered ecosystems but it also offers wonderful opportunities to travel in the local area in your down time or further afield either before or after your program. Many decide to travel after volunteering, solidifying the lifetime friendships established on program.

Our long term field staff are a great source of advice and are here to help you make the most of your time abroad. Remember to ask about discounts on local activities and side trips through your association with GVI. Our Jalova field teams have helped us put together the following information on trips and travel options in Costa Rica!

Optional Side Trips

Given your isolated location, a lot of your down time will be spent on base, the rainforest is not a place to go wondering! However there are still some possibilities in the immediate area for you to make the most of your time in Costa Rica. You can visit Tortuguero Village, browse its small souvenir shops, visit the delicious bakery and just watch the world go lazily by. For longer term volunteers on long weekend breaks, you could decide to head off base and further explore the Caribbean region. Hiking, snorkelling, fishing, or canopy and zip-line tours are just some of the activities that are possible in the area. For something a bit more intense, you could raft on the white waters of the famous Pacuare River on class III to IV rapids over the course of 1- or 2-day trips. And if the adventure activities are not for you, then simply relax in a laidback Caribbean village!

Further Travelling Opportunities

Costa Rica is an amazing country with an abundance of travel opportunities further afield with the following just a snapshot of the many possibilities!

Admire the famous and active Volcan Arenal from a distance and relax in the natural hot springs; surf the Salsa Brava – a hotspot of the Caribbean for the advanced surfer; ride horseback on the beach in Puerto Viejo or simply enjoy miles and miles of beautiful beaches kissed by palm trees; spot migratory raptor birds in the Talamanca Mountains and visit indigenous villages to learn more about their amazing culture; discover the cloud forest at Monteverde, visit the hummingbird gallery, enjoy the locally made ice cream and other fresh dairy products or walk among the treetops on the hanging bridges; enjoy the organised wildlife tours of Braulio Carrillo National Park; travel across the country to discover the beautiful Pacific Coast with its hidden white sand beaches; visit Volcan Irazu and discover coffee farms on the way back to San Jose; back in the capital, visit the Gold Museum or the Jade Museum, attend a play in one of the numerous theatres or take in the Latin American vibe with its lively nightlife.


The Team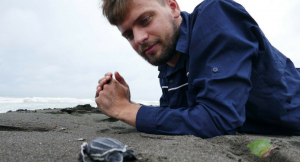 Thjis Claes
Bird Poject Leader
Meet Thijs, our resident bird expert and project leader. Thijs was first attracted to GVI by the perfect mix of education, wildlife, science and communal living that we offer. He holds a Master in Biology (with a focus on freshwater biodiversity and ecosystem stability) and this knowledge comes in handy while in the field.

Thijs has explored deserts and swamp areas in southern Africa during a group journey, he has completed a Leadership and BST internships at GVI Jalova, and has volunteered for a scientific laboratory, governmental organisation and nature organisation. What is the best part about working for GVI? "Being in close contact with wildlife, the possibility to continuously learn and working in a close team towards valuable educational and sustainability goals."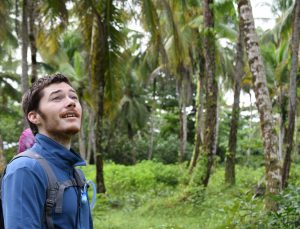 Danny Guy
Jaguar Project Leader
Meet Danny, our nature loving jaguar project leader! Danny has some extensive volunteer and travel experience, including volunteering at Kariega Game Reserve in South Africa, and travelling to see and experience animals in the wild (South Africa, Kenya, Rawanda, Tansania and Borneo) where him ad his team usually camped in tents with basic equipment. He also completed a wildlife internship at Jalova Tortuguero with GVI and he was especially interested in gaining more hands-on experience through this experience.

He fondly recalls his favourite travel memory: "When volunteering in South Africa, after the day's work, we were on our way back to our house when the big bull elephant stopped us just before our gate. We decided to watch him for a while as he proceeded to pull down one of the trunks of our fig tree treehouse. Once he'd pulled it down he called the rest of the herd up from the valley below. They stayed around the tree for the rest of the night and we had to drive around the back of our volunteer area and climb over the fence."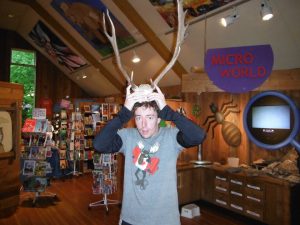 Cormac Healy
Base Manager
Meet Cormac, our lovely Base Manager in Jalova, Costa Rica. This Scotsman is a rather eccentric guy and his fantastic sense of humour is one of his most appreciated characteristics. He achieved a Master's degree in History and Politics, and quite evidently can keep his own in any conversation on any topic.

His love for travelling started in his younger years already and since then he has explored New Zealand, Canada, the states, and South Africa! What is his one travel must-have? "A towel of course (for further information please read a Hitchhikers' Guide to the Galaxy)."

Mac first joined our office team as a GVI Country Expert for Thailand and Costa Rica and he particularly enjoys getting the chance to meet people who are really passionate about volunteering. He thinks of himself as Carl Frederickson from the movie Up. "Just a bloke who enjoys sitting in a comfy chair; I think we can all relate to that." Mac, we absolutely agree!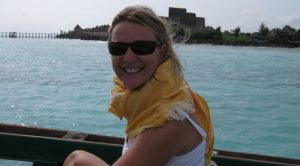 Shayle Havemann
Director of Programs
Meet Shayle, our innovative and driven director for all our projects around the world. She has two honours degrees, one in Industrial and Organisational Psycology, and another in Developmental and Education Psycology. Shayle also has over 10 years experience in setting up, managing and evaluating environmental and community programs across Africa, Asia, Europe and Latin America.

She is well-practiced in facilitating meaningful and effective intercultural engagement and this makes her the perfect person for overseeing our operations in the multicultural country of South Africa.

When not attending meetings or planning her next endeavour, Shayle can be found spending time with her family or taking part in some or other exciting outdoors activity!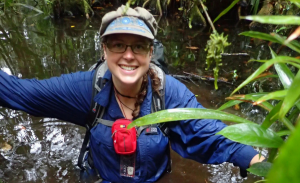 Megan Brett
Incidentals Project Leader
Meet Megan, our Incidentals Project Leader in Jalova. She loves anoles, frogs, and all the other animals she can find in the jungle, which seems to be a good fit with what she is doing here with us at GVI. Megan has previous experience working on a dairy farm and with local conservation groups in New Zealand.

While working with GVI she gets plenty of chance to see and identify interesting animals. Costa Rica is quite a change from what she is used to but she loves the chance to use her training in zoology and ecology with a very different ecosystem than any she would find in New Zealand, her home country.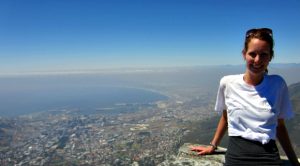 Laura Dix-Bowler
Business & Systems Analyst
Meet Laura. In addition to once being a promising figure skater, Laura is also a trained animal handler, and used to volunteer at a zoo in NYC. She likens herself to Blossom from the Powerpuff Girls, "She's the brains of the operation". We can't argue there, HQ would fall apart without her!

She joined the Costa Rica Wildlife Expedition as a volunteer and immediately knew there was no going back to working for The Man. She became an ambassador and started planning her next trip when we sent her the Regional Coordinator vacancy. 5 weeks later she was in Cape Town!

Laura's one travel must-have she recommends to volunteers? Coconut Desert Essence shampoo… "It smells amazing and it's environmentally friendly. No-one should have to sacrifice their hair while travelling, even in remote environments."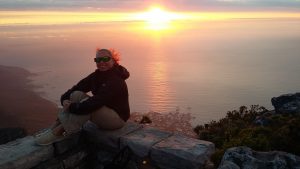 Cynthia Arochi Zendejas
Costa Rica Country Director
Meet Cynthia, our Country Director in Costa Rica. She started out with GVI as one of our National Scholarship Program participants in 2006 and later became our Programme Coordinator in Mexico. Her skills and enthusiasm just made it too hard to let her get away!

Cynthia is a certified Veterinarian, an EFR Instructor and holds a Master's degree in International environmental Science. She is also a member of the Mesoamerican Society for Biology and Conservation, chapter Costa Rica.

The most interesting things she's experienced during life in the field? "Watching the turtles hatching! Also finding jaguar tracks and being able to participate in community tours." Apart from those, Cynthia also loves arranging and participating in the fun Charity Challenges with volunteers.

What does Cynthia think volunteers bring to the projects? Since our goal is to provide support to local organisations which don't have the human or economic resources to achieve their conservation or sustainable development objectives, our volunteers play a key role by being the hands needed, or helping to fund raise for those projects."
Volunteers who went on this program also considered these
Contact Us
Global Vision International
Level 5, 11 Queens Road, Melbourne, VIC, 3000, Australia
Learning Provider Number (LPN): 10002692
Centre Number: 17067

Download a Brochure