PROGRAM SEARCH
Find you perfect program using our advanced search.
Search now
GVI on Facebook
Planning on taking a gap year? Great! GVI runs a number of amazing programs that can be all you want from a year abroad, or make up part of a wider world-discovery experience!
If you have already decided you want to volunteer on your gap year, then you've come to the right place! GVI run volunteer abroad programs in Africa, Latin America, Asia, Europe and Australasia. With project focuses ranging in marine conservation, wildlife conservation, volunteering with children, animal care, health care and teaching, there is something for everyone.
Join a GVI volunteer project or expedition on your gap year and you will discover some of the most dramatic and unspoiled locations in the world, while you live and work alongside an international group of volunteers, making a difference on a broad range of critical conservation and community development initiatives. For those that don't have time to take a gap year, consider our 2 week spring break programs to make a real difference in the world.
Gap Year Volunteer Programs
You can join a GVI gap year program from a duration as short as 2 weeks, all the way up to 6 months! Whether you fancy slotting in a couple of weeks making a difference on a gap year volunteer project, or learning a range of soft and practical skills on a long-term internship abroad, we have opportunities ideal for your year out!  How about getting stuck into marine conservation and research in the remote Seychelles islands, helping to rehabilitate elephants into the wild in Thailand, or teaching English to Buddhist Monks in Laos? We even offer multi-country combo programs for those who really want to explore as many countries as possible. Take a look at our fundraising advice and ideas.
Check out the below programs that we recommend for your gap year!
Develop your CV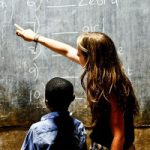 Go that extra step above and beyond volunteering and develop your CV even further. On our internship programs, receive a combination of training, mentoring, feedback, new qualifications and work placements. We've selected just a pick of our internships below to make sure you head home with a new and impressive CV!
Learn a new skill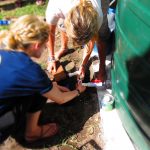 Gap years are not year long holiday s. This is an ideal time to learn something new, don't regret a missed opportunity. Whether it is learning a new language, a new skill, or a whole new career path, there are options there for you. We've picked a selection of these below for you, language immersion, teaching or scuba diving, the choice is yours.
Explore the world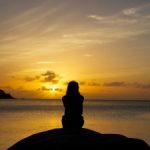 This is your opportunity to get out there and see things you might never get a chance to see again. Mark Twain put it perfectly – "Explore. Dream. Discover." In years to come, which story wins plaudits; that night on the Khaosan Road you can't really remember; or the weeks you spent immersed in a traditional Karen community in northern Thailand?
Volunteer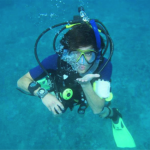 Volunteering abroad. Our forte. Don't spend your year abroad jumping between backpacker hostels, bars and full moon parties, there can be more to it than that. Give a little back along the way, through one of our meaningful volunteer projects. We have almost 100 to choose from, so to narrow it down slightly, we've picked our top 10 for you below.

GVI BROCHURES
Choose from our selection of brochures
View Brochures