Girl Empowerment in Zambia
Support community development by empowering women and girls through better education, while working to increase gender equality in Zambia.
Program Code: ZMLS0842P
Program Information
This internship aims to provide educational opportunities for women and young girls and to create support networks within their communities so that they can be empowered and make informed choices about their lives. You will take part in educating girls and boys about relevant health risks and prevention, and provide support for those who are living with health issues. This program is in the bustling town of Livingstone, which is used by many as a gateway to Victoria Falls and the many other attractions that Zambia has to offer.
Overview
Visit Zambia and the town of Livingstone, which is nearby the majestic Victoria Falls - also known as "the smoke that thunders". Here you will get involved in promoting women's empowerment to the local community through a variety of educational and health workshops, creating a safe space to discuss menstrual health and early pregnancy, as well as working to change attitudes on the issue of violence against girls, and support girls who have been affected by violence. By taking part in this project you will be contributing towards the United Nations Sustainable Development Goals, #5 Gender Equality and #4 Quality Education. This is an excellent program for those wanting to pursue a career in the field gender equality, or who are interested in women's rights.
HIGHLIGHTS



Make a positive impact to women's lives by helping them upskill, providing support and inspiration




Support open discussions to help change attitudes surrounding the stereotypical role of men and women




Challenge the current environment and lifestyles of young teenage girls within their communities  




Work with the local boys and introduce, educate and raise awareness on gender equality




Encourage alternative livelihood development, business skills and income generation




Visit one of Africa's most notable natural wonders and tick the Victoria Falls of your bucket list.



Program Details
Flexibility
Change your location and dates free of charge.
Payment Plans
Flexible payment plans available.
Cancellation Waiver
Cancel anytime and receive a full refund minus your deposit.
Life On Base
Livingstone, Zambia is a beautiful, rural town that many call "the real Africa."  Just a stone's throw away from one of the Seven Natural Wonders of the World – Victoria Falls – Livingstone is the ultimate playground for those who love adventure sports, wildlife and the great outdoors. In the evening you can relax at your accommodation and hang out with other like minded volunteers, interns, and staff members, or explore the vibrant night markets, restaurants and shops of Livingstone.
Base Tour
COVID-19 Safety
Enhanced cleaning and social-distancing measures in place. Learn more.
Covid-19 Response
Health and Hygiene
For over 20 years, GVI has prioritised the health and safety of our staff, participants, partners and local community members. In response to the global COVID-19 pandemic, GVI has created the GVI health and hygiene team to put in place new standards of cleanliness, norms and behaviours that meet or exceed international recommendations to ensure the ongoing safety of GVI's participants, staff and communities around the world. Internationally recommended practices, such as advice from the World Health Organization (WHO), the Centers for Disease Control and Prevention, and the governments Australia, UK and US, continue to be monitored and the standards are likely to change if and when international advice changes.
The work GVI is contributing to across the globe remains important and the following measures allow our participants to continue to join GVI's programs and continue impacting positively on their world and the communities we work with. The following changes to our existing protocols have been made by the GVI health and hygiene team to strengthen our health and hygiene protocols and ensure that international standard safeguards are in place to protect our participants, staff and host communities.
Flights
Please note that if you use this service delivered by Student Universe and / or if you buy your ticket through this portal you are agreeing to the Student Universe Privacy Policy and Terms and Conditions. Your agreement regarding flights will be between you and Student Universe or as per their terms and conditions.
As GVI is providing this portal as a service we are not responsible for the accuracy of this site.
We are also not responsible for any loss, damage (including loss of profits or consequential damages), injury, illness, harm or death in relation to your flight and travel arrangements.
Your Impact
All of our programs have short, mid and long-term objectives that fit with the United Nations Sustainable Development Goals or UN SDGs. This enables us to report on our collaborative impact across the world in a streamlined manner, measuring which UN SDGs we are making a substantial contribution to. Furthermore, this will help our local partners and communities measure and visualise their contribution to the UN SDGs.
Upon arrival to base, you will be educated about the history of the UN SDGs. You will learn about the specific goals of your location, the long-, mid- and short-term objectives, and also clarification of how your personal, shorter-term involvement contributes to these goals on a global level.
Our aim is to educate you on local and global issues, so that you continue to act as active global citizens after your program, helping to fulfil our mission of building a global network of people united by their passion to make a difference.
This educational and community development program in Zambia works to make a long-term impact in the community, in collaboration with local partners. Work to help develop alternative livelihood strategies, gender equality and women's empowerment initiatives, preventative health practices and to support local schools and teachers to increase the level of education available to children. These initiatives assist with further community development, and by providing better education can empower the students to reach their aspirations and broaden their future employment opportunities.
All these initiatives offer support to the community and local partners, and to address many of the UN Sustainable Development Goals, such as #1- No poverty, #4 – Quality Education, #5 – Gender Equality, #6 – Clean Water and Sanitation and #12 – Responsible Consumption and Production.
Project Objectives
Livingstone's Long-term Objectives:
1. To work with and support teachers in local schools to provide children a better chance for a fuller education
2. Improve English literacy levels and implement improved educational techniques into the learning environment
3. Educate local children on conservation and how to help save the future of Zambian wildlife
4. Introduce and promote the principles of personal hygiene and good health in Livingstone
5. Promote the importance of healthy eating through a better understanding of nutrition and the benefits of a balanced diet
6. To empower locals to increase their employment opportunities and improve their socio-economic status through further learning and education
7. Provide an authentic experience to volunteers in Livingstone, which will allow them to develop both their personal and professional skills within the field of education and community development.
Our Ethics
Below is a list of core ethics and best practices we believe are essential to the operation of high quality, ethical volunteer and sustainable development programs. We believe that all responsible volunteer and sustainable development operations should focus upon these principles. If you are considering volunteering, these are some of the key considerations you should question, to ensure that your time and money contributes towards positive change.
We want to constantly develop our own understanding of ethical best practice. In so doing, we aim to provide an exemplary industry standard for other education institutions, international development organisations, and social enterprises. Our Badge of Ethics stands for the drive to always do good, better. Find out more, click on the Badge below.
Our 10 Ethical Commitments
Locally Driven, Collaborative Projects
We aim to design all our projects in collaboration with local organizations and communities and ensure that they are locally driven.
Clear Objectives & Sustainable Outcomes
We aim to clearly define short-, mid-, and long-term objectives with sustainable outcomes for all our projects.
Impact Reporting
We aim to track, record, and publish the impact of each of our projects.
Working Against Dependency
We aim to build in-country capacity by assisting local organizations in becoming self-sustaining.
Responsible Exit Strategies
For each local organization we work with, we aim to have a plan in place for withdrawing support responsibly.
Clear Roles & Specialized Training
We aim to ensure that ever participant is assigned a clear role and that they are fully trained and supported to carry out their work by specialized staff.
Respect for all
In all our actions we aim to respect the skills and efforts of all and seek to protect the rights, culture and dignity of everyone who engages with GVI.
Local Ownership
We work to ensure that credit for the results of any project, along with any data collected, research conducted, or Intellectual Property developed, remains the property of local organizations.
Transitioning from the Orphanage Model
We do not condone and aim to withdraw support of orphanages and residential care centers.
Child and Vulnerable adult policies
We will live by our Child Protection and Vulnerable Adult policies.
Continual Development
As an organization, GVI is committed to striving toward best practice, and to educating both our potential participants, our partners, and the world at large about them. Both the volunteering and sustainable development sectors are increasingly, and rightly, under scrutiny. Many recent local and global articles highlight poor practices and questionable ethics. GVI is widely recognized for striving to apply global best practice in the volunteering, education and sustainable development sectors throughout our operations by reputable organizations such as ChildSafe.
However, global best practice is always evolving and we dedicate both time and resources to engage with internationally respected experts and learn from the latest research to ensure our programs both fulfil their potential to create maximum positive impact, and minimise their potential to create unintentional negative impact. Along with and as part of the sustainable development and volunteering community, we are constantly learning and applying this learning to practice. We do not always get everything right, but we seek feedback from our community members, partners, participants and our staff, and react accordingly. We know are already doing a great job, and feedback we have received confirms this, but we aim to do even better and are continuously refining our operations to improve upon our already excellent reputation.
Free time
Joining a program not only allows participants to collaborate with communities or work toward preserving unique ecosystems but it also offers plenty of opportunities to explore the surrounding area or travel further to see what other parts of the region have to offer.
Long term field staff are a great source of advice, and have helped us put together the following information on local travel options. Many decide to travel before or after their experience (subject to immigration restrictions), solidifying the lifetime friendships established on program. Please note that the below suggestions are not included in the program fee, and are for the individual to organise at their own expense.
Weekend Trips
Zambezi River
Enjoy wildlife-viewing on the banks of the banks of the Zambezi River, just 7km's from town.
Mosi-oa-Tunya National Park
Those interested in African wildlife you can visit the Mosi-oa-Tunya National Park, whose game include elephants, giraffes, buck, buffalo, zebra and, if you are lucky, white rhino.
Livingstone Museum
Arguably one of the largest and oldest museums in Zambia, boasting artifacts from local tribes and a display of David Livingstone memorabilia.  
Victoria Falls
Just a stone's throw away from Livingstone you will find one of the Seven Natural Wonders of the World - Victoria Falls. Be sure to visit this natural wonder and enjoy the view from one of the many viewpoints, and if you are lucky the rainbow created by the water spray.
Livingstone Town
Livingstone, Zambia is a beautiful, rural town that many call "the real Africa." It is the ultimate playground for those who love adventure sports, wildlife and the great outdoors.
Further Travels
Bangweulu Wetlands
Experience this lush landscape, made up of natural lakes, floodplains, swamps, and unique miombo woodland. It's glistening waterways are teeming with game, birds and herds of black lechwes antelope.
South Luangwa National Park
Considered by many as one of the best national parks in Zambia. You can expect some spectacular wildlife sightings here, including elephants, hippos, crocodiles, leopards, monkeys and some of the over 400 birds species.
Lusaka
Lusaka is the capital city, known for being the commercial heart of Zambia. Bustling with activity, it's a great place to visit to experience city life in the region and explore the African markets.
Zimbabwe
Livingstone is a border town with connections to Zimbabwe via road and rail. So why not pop across the border to Zimbabwe and see what this beautiful country has to offer.
Cultural Immersion
Engaging intimately with a new context teaches not only global awareness but adaptability and critical thinking, skills highly valued in the modern marketplace. Local and cultural immersion is encouraged on all our programs around the world, and is also one of the most enjoyable aspects of your experience. Luckily, there are many activities you can get involved with in your free time, or before and after your program. On our community programs the focus is on cultural topics, while on marine or wildlife programs the emphasis is more on the environmental element. Use your evenings and weekends to explore diverse and eclectic topics like Theravada Buddhism in Laos or how plastic pollution and climate change affects Indian Ocean coral.
Local Handicrafts
Zambia has a thriving craft industry, and many locals earn a living by making items such as Tonga baskets, pottery, wooden stools and cravings, woven mats and copper pots.
Music & Dancing
Traditional Zambian music uses a variety of drums and instruments to create a festive beat, that is usually accompanied by dancing and singing.
Festivals
There are many festivals throughout the year in Zambia, the most notable being the Ku-omboka festival. Ku-omboka, meaning "To get out of the water and onto dry land", celebrates the end of the rainy season.
Languages
The official language of Zambia is English, which is used in government and in teaching in schools. Other local languages include Bemba and Nyanja, which are often spoken in Lusaka.
Support & Safety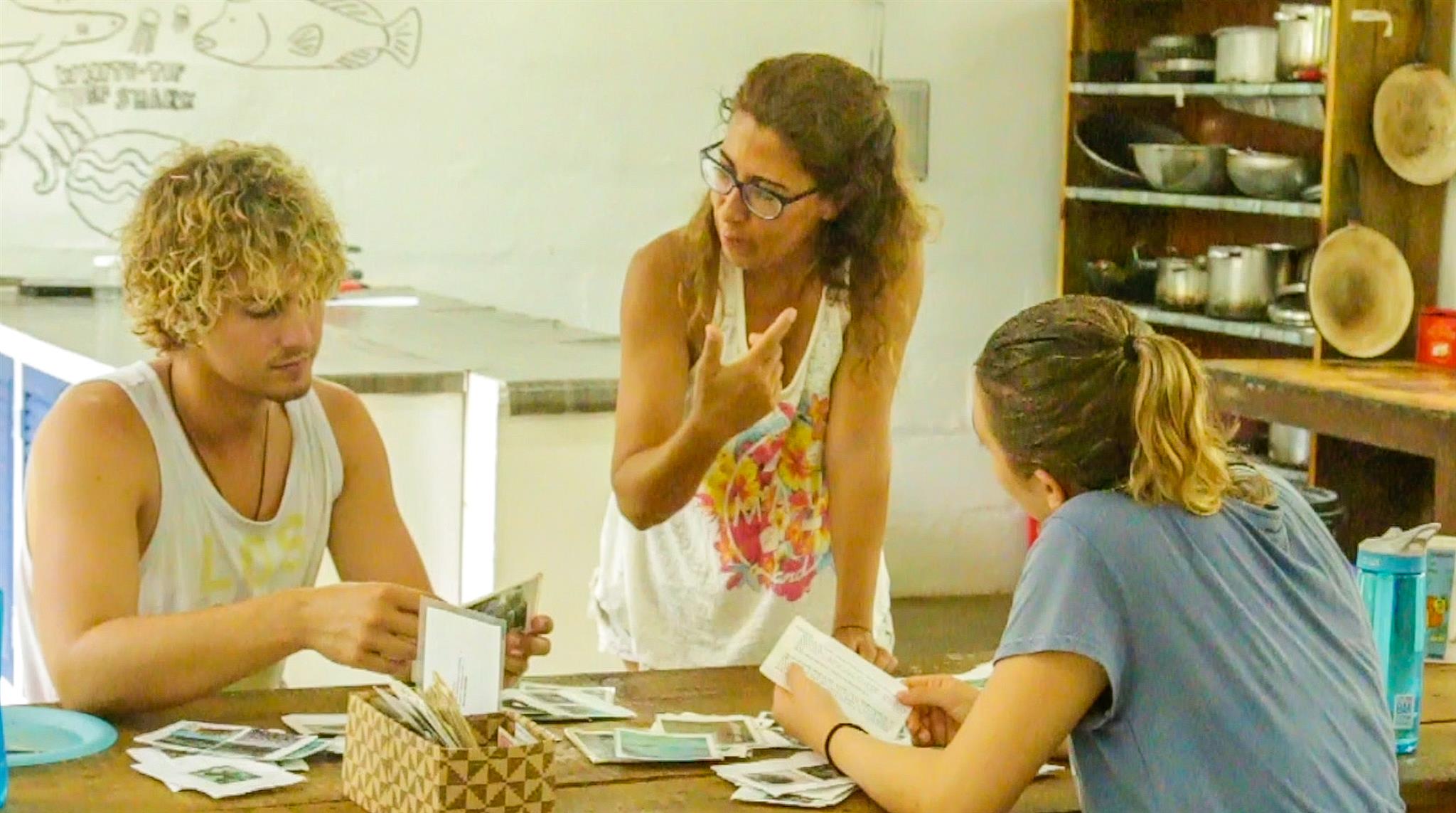 We won't sugarcoat it — traveling abroad is usually a complex process that carries an element of risk. But this is exactly why we're passionate about providing extensive support throughout the process as well as the highest safety standards during the in-country phase. We believe that volunteering abroad should not only be impactful, but an enjoyable experience that carries as little risk as possible. This is exactly how we've been able to maintain our reputation as the most highly respected volunteering organisations in the sector over the past two decades.
COVID-19 Safety
Enhanced cleaning and social-distancing measures are in place throughout each GVI program. Learn more.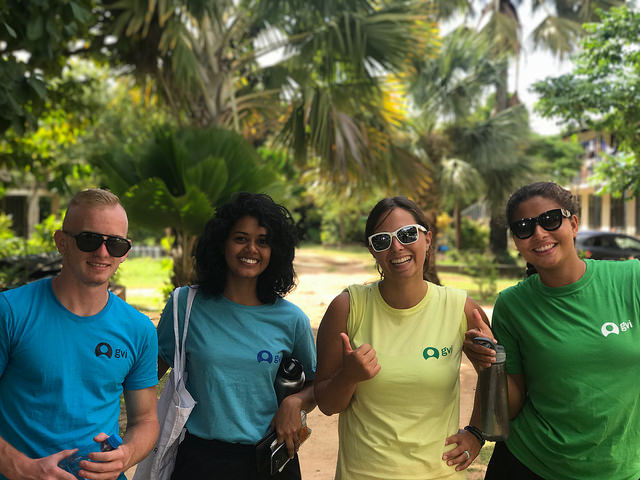 Support
Once a participant books, they will be assigned a personal support coordinator who will oversee their pre-departure journey. The support coordinator helps to bridge the gap between program enrolment and arrival at one of our field bases. Your personal support coordinator will ensure that you are provided with all the necessary information required to apply for visas, background checks, and any other documentation.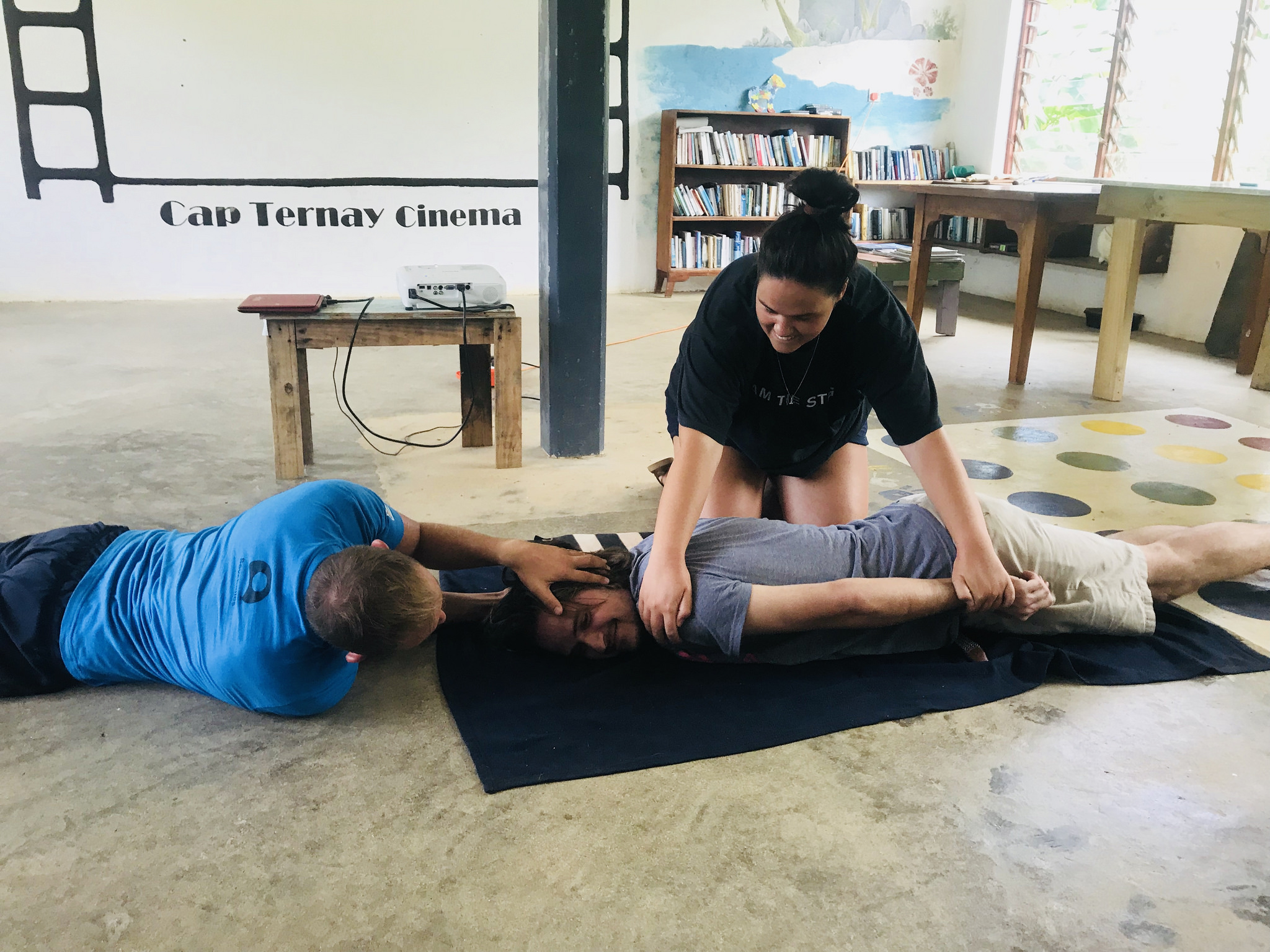 Safety
Upon arrival at the airport, participants will be greeted by a GVI staff member. All GVI staff are our own and all our programs around the world are run by our staff. All GVI field staff are background checked, Emergency First Response and safety trained. The minimum staff to participant ratio on GVI's programs is one to six, although on several bases we have a ratio of one to three. When finishing the experience, participants will provide feedback on all aspects of their program.
Health & Safety Case Studies
What's Included
24-hour emergency phone

24-hour in-country support

Access to Alumni Services and Discounts

Airport pick-up (unless otherwise stated)

All necessary project equipment and materials

All necessary project training by experienced staff

Location orientation

Long term experienced staff

Meals while on project (except on work placements for long term internships)

Safe and basic accommodations (usually shared)

Three meals a day, cooked by chefs from the local community (weekdays only)

Welcome meeting
What's Not Included
Additional drinks and gratuities

Additional meals on weekends and while not on project

Extra local excursions

Flights

International and domestic airport taxes

Medical and travel insurance

Personal items and toiletries

Police or background check

Visa costs (where necessary)
Contact Us
GVI
Level 5, 11 Queens Road, Melbourne, VIC, 3000, Australia
Learning Provider Number (LPN): 10002692
Centre Number: 17067