By GVI Florida Volunteers
5 years ago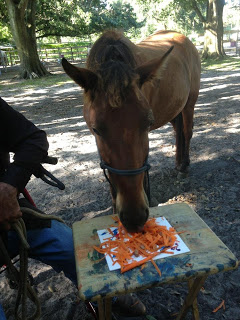 The video linked below is a great insight into the program over in Mims, Florida, and how it all began, from one horse, to so many which have now received valuable support from the team of dedicated volunteers.
The center aims to rehabilitate Mustang horses which are natively a wild species.  In captivity many owners do not know how to adequately care for them, and they are thus mistreated and neglected, leaving them distressed.  However, the center does not limit itself to the care of horses- when collecting a horse, if there are other neglected animals in the location, they will also take them in.  This accounts for the menagerie of pigs, chickens, and dogs also residing at the center!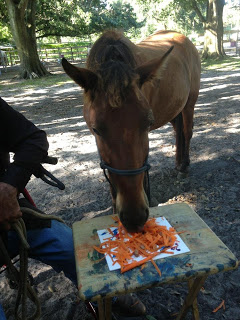 A number of therapies are used in the horses' rehabilitation including holistic therapies such as Reiki. Volunteers also spend time one to one with the horses, gradually socialising them and encouraging them to trust people once more. The center keeps things interested and volunteers get involved in all kinds of interesting work, as well as they day-to-day care of the animals.  This week the horses were doing some painting!!

Check out the video to see what the center is like and get an insight into the valuable work that they are doing.