Program Details
Code: INKR0467N
Short Term Community Development Internship in India
Discover the rich culture of India while providing assistance towards vital sustainable development projects
Our Impact
Location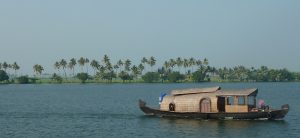 Volunteer in Kerala
The area of Kerala is one of the highlights of India and a must-see destination. Project work takes place around the city of Kochi (Cochin), a port town since the early centuries offering fascinating snippets of history and culture that including the oldest European Church in India, an enchanting spice market and the famous 15th Century Chinese fishing nets, a truly stunning location to volunteer in.
Program Information
Contribute towards the pressing needs of communities in Kochi, Kerala located in India's tropical south. Work on a range of projects tailoring to the needs of the community at the time in both educational and local neighborhoods. In addition to working daily on the local projects you will receive skill-based training and mentorship in order to improve career-based skills. During your free you can explore southern India's tropical beaches, rolling tea plantations and diverse national parks.
Overview
You will spend your days working alongside community members in order to improve community spaces and educational settings, directly affecting the living conditions of disadvantaged youth. Set in the tropical state of Kerala evenings will be dedicated to cultural immersion with dance lessons, henna demonstrations, and market ventures.
As a short-term intern, you will work in local slum schools and care centres, days might revolve around educational and training activities, or supporting mental or physical care for adults or children with special needs. There also may be opportunities to get involved in assisting with renovating parts of schools or community centres.
All internships are geared at developing your leadership and role model skills, allowing you to develop a variety of key soft and hard skills that will put you a step ahead the rest of the pack. GVI have been running community development, education, and conservation projects since 1997 and our highly experienced field staff will help you gain and improve vital skill sets to improve your future job prospects.
Testimonial
Working so closely with the children, feeling really needed in the lessons and helping both children and the teacher, forming relationships and getting to know the kids and becoming so close as a volunteer group has been the best aspect of the program.
- Harriet Mason (United Kingdom)
Program Details
GVI Live
25 Sep
The magic is in the details!...
The magic is in the details! https://t.co/fB8J6hPeRs https://t.co/ghDW910H6b
19 Sep
https://t.co/Hyi97KjBqD
Posts from the Field
People might tell you teens can't change the world, but there are opportunities out there for you to do just that. A youth [...]
GVI Blog
Many young people often wonder how volunteering will benefit them and if it will really help their university application.
Finding internships can be tricky, but finding an internship that will truly benefit your chosen career is trickier! Here's [...]
Life on the Internship
Time during the week will be focused on assisting with daily classroom activities, from helping with the implementation of lessons, to teaching English to a small group, to organising sports and recreational games at GVI's partner schools and healthcare centre.

You may jump into an ongoing project or help start a new initiative. You will be transported daily to the various locations and get familiar with the pressing needs and daily workings of schools and other community initiatives. There might be days where you are able to assist with the planning or implementation of infrastructure improvements.

As a short-term intern you will be expected to take on various leadership roles that further assist with the programs and work to strengthen your own personal and professional development. At the end of your internship experience you will be expected to plan and implement your own project that will contribute towards the long-term development of the projects and the betterment of the community.

Work during the week will be fulfilling but also tiring at times which is why weekends are yours for exploration. You will be free to spend your days learning about aspects of the local culture and getting involved in a variety of different activities from exploring the regions backwaters to hiking through the nearby national parks.

Accommodation

You will stay in a basic but comfortable accommodation in a central location with shared dormitory style rooms and provided meals. The house itself is a three-story building and dorm rooms fit up to four participants.
Project Details
Your contributions add to the collective long-term aims of our projects. Our work with local partners in Kerala assists with improving the basic living conditions and educational facilities for local community members.

As an intern you will be expected to take a leadership role on project, providing an example for both the students and other volunteers.

Long-term goals for our community development internship are to contribute towards ending poverty and its crippling effects, providing safe spaces within the community for children who are affected by abuse and neglect, and to create a positive educational environment that encourages and inspires students to stay in school.

*There are many religious and cultural festivals throughout the year in India, as well as school holidays and exam periods. During these periods we may run activities and programmes that are slightly different. Its possible that during these periods you might support the running of 'Summer School' workshops for children in local communities, create lesson plans and resources for future volunteer work, facilitate adult training programmes related to a range of issues or help out with some construction or maintenance work at our local partners. Where possible we would also like you to enjoy the festivities and engage with our partners in the community this way. There may be times when we are able to enjoy the varied entertainment, food and traditions that Kerala has to offer.

Kerala's short, mid, and long-term objectives:

All of our programs have short, mid and long-term objectives that fit with the United Nations Sustainable Development Goals. This enables us to report on our collaborative impact across the world in a streamlined manner, measuring which UN SDGs we are making a substantial contribution to. Furthermore, this will help our local partners and communities measure and visualize their contribution to the UN SDGs.

Upon arrival to base, you will be educated about the history of the UN SDGs. You will learn about the specific goals of your location, the long-, mid- and short-term objectives, and also clarification of how your personal, shorter-term involvement contributes to these goals on a global level.

Our aim is to educate you on local and global issues, so that you continue to act as active global citizens after your program, helping to fulfill our mission of building a global network of people united by their passion to make a difference.

Learn about the long-term objectives you will be contributing to in Kerala:

1. Increase women's opportunities in Kerala
2. Ensure healthy lives, well-being and promote opportunities and equality for those with special needs in Kerala
3. Enable the absolute development of children and young adults in Kerala by providing support and training in LSBE (life skills base education)

How this project makes a difference:

So far our interns and volunteers have helped construct 14 houses within the communities that we work providing families with better living conditions. We have also created better access to potable water and have taught countless hours of English lessons. GVI has also helped fund a breakfast program at our partner school providing free meals to all students that interns have helped to implement and run.
What's Included
24-hour emergency phone

24-hour in-country support

Access to Alumni Services and Discounts

Airport pick-up (unless otherwise stated)

All necessary project equipment and materials

All necessary project training by experienced staff

Certification and summary of training and experience received

Confidential professional reference

Location orientation

Long term experienced staff

Meals while on project (except on work placements for long term internships)

Safe and basic accommodations (usually shared)

Teamwork and leadership experience

Weekly evaulation with your mentor

Welcome meeting
What's Not Included
Additional drinks and gratuities

Extra local excursions

Flights

International and domestic airport taxes

Medical and travel insurance

Personal kit

Police or background check (where necessary)

Visa costs
Exploration
Welcome to Kerala, otherwise known as "God's Own Country!"

Kerala is a southern state that can be found on India's tropical Malabar Coast. It is an area known for its palm-tree lined beaches, backwaters, and a network of canals perfect for cruises.

By joining one of GVI's volunteer programs, you will not only get to experience the beauty of the Kerala state but also see a side to Kerala that most travellers miss out on. Participants can look forward to attending traditional Keralan Kathakali, Bollywood dance classes, weekly henna art on your hands or feet and an array of mouthwatering Indian dishes.

Weekend Explorations!

Take a day trip down the famous Kerala backwaters and if a day isn't enough you can even stay overnight! Visit the Chinese fishing nets just before sunset for a scenic photo opportunity. Book tickets for a tour around Jew Town in Kochi. Explore the array of art galleries, restaurants and cafes close to base. Tea junkies can get their fix by visiting one of the nearby tea plantations. If you are in the mood for a beach day, Marari is a short 40-minute drive where coconut trees line the sandy beaches. The Periyar Forest and National Park offer safari outings and a chance to spot elephants, monkeys and tigers! For the more adventurous, there are a number of trekking options to choose from at local operators. Just make sure your choice is ethical!

Further Afield!

If you have a passion for trance music, book a night train up to Goa and spend the weekend dancing the night away. Mysore is a short night bus away. Explore it's numerous temples, royal gardens, markets and of course, the beautiful Mysore palace! Local flights can be found at reasonable prices, making it affordable to fly up north to visit sights like the famous Taj Mahal. Disney fans can book a safari at Kanha National Park (home of Kipling's 'Jungle Book'). Experience the bustling city life of Mumbai. Explore the desert and fort palaces of Jaisalmer and Udaipur. If you are looking to travel outside of India's borders, neighboring countries can be easily reached by road or plane. Head on over to Nepal and trek up to Everest Base Camp, or across the Annapurna mountain range. For the less adventurous, you can pop over to Sri Lanka and visit Sri Muthumariamman Temple - one of the most colorful buildings you will ever see! Or you can continue your Asian adventure by venturing further afield into China!

Gastronomic Delights!

Chole Bhature is a much-loved street food India and definitely worth a taste. It is a combination of spicy chickpeas and huge deep-fried flour based bread that is as indulgent as it is delicious. Butter Chicken proves that for a mainly vegetarian country, they can still do fabulous meat dishes. This is comfort food like no other and is best enjoyed with an ice-cold beverage. Appam is a delicacy from south India that you need to make room for in your stomach while in Kerala. It is basically a fluffy pancake and goes great with a vegetarian or chicken stew. Although Momos originally come from Nepal, they are widely popular in India and you should definitely let your taste buds take advantage of this!

Expert Insider Tips

Work on your haggling skills to get the best prices from tuk-tuk's and while shopping. Your wallet will thank you later. Take the ferry from Fort Cochin to Ernakulum to indulge your inner shopping addict at their massive flea market. Don't leave without trying a cup of Chai! Train tickets sell out pretty fast, so make sure to book your trips well in advance!
The Team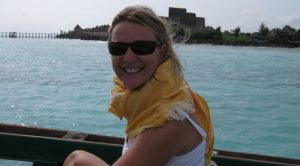 Shayle Havemann
Director of Programs
Meet Shayle, our innovative and driven director for all our projects around the world. She has two honours degrees, one in Industrial and Organisational Psycology, and another in Developmental and Education Psycology. Shayle also has over 10 years experience in setting up, managing and evaluating environmental and community programs across Africa, Asia, Europe and Latin America.

She is well-practiced in facilitating meaningful and effective intercultural engagement and this makes her the perfect person for overseeing our operations in the multicultural country of South Africa.

When not attending meetings or planning her next endeavour, Shayle can be found spending time with her family or taking part in some or other exciting outdoors activity!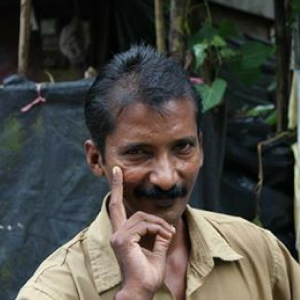 Jutten George
Transport Coordinator and Translator
Meet Jutten, our local Transport Coordinator and Translator here at our hub in India. Being a native of the country, he was asked to drive the tuk-tuk and coordinate the other tuk-tuks for the volunteers in Kerala. Later he was offered to be a official staff member and was thrilled to take the job.

He has worked with all of the projects here in Kerala. "I like to work with both the sports and health projects, because I enjoy seeing the beneficiaries happy and satisfied."

Before working with GVI he was a package tour driver as an English/Hindi/Tamil speaking tour guide. Since joining us he has taken great pride in his work and is enjoying meeting all the volunteers. "I like to see people happy. All the people that I meet through working here are treating me as their own."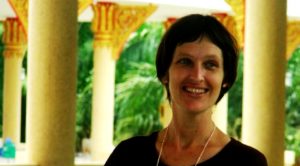 Jill Walker
Assistant Director of Programs
Meet Jill, our Assistant Director of Programs and line manager for Thailand, Laos, India, Nepal, Australia and Kenya programs. 'Manow' (lime), as she's locally known in Thailand where she's based, taught English, environmental education and art in the USA and Thailand before joining us to set up a TEFL and Community Development Expedition. "I haven't looked back since!"


When Jill isn't working, she likes reading or doing just about anything energetic. "I devour books, love cooking and enjoy finding some time to get some exercise – yoga, dancing and aerobics are some of my faves."


What does Jill like most about her job? "It's great to see volunteers rising above the cultural and language barriers between themselves and the communities. That, and every day is completely different, which is the way I like it- it keeps me from getting bored." Being 'allergic' to being bored has led to Manow doing some pretty amazing things. "I once ended up spending a week living in a cave with some Buddhist monks while I helped them build a small adobe monk hut."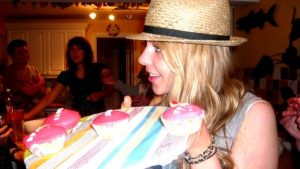 Lucy Grehan
Base Manager
Meet Lucy, our Base Manager here in Kerala. As wildlife conservation student, she initially joined GVI as a wildlife conservation intern to gain practical experience before staying on as a part of the team. Lucy has worked on our former Shimoni hub as long-term staff member before moving to India.

What does Lucy think volunteers bring to the projects? " Without a doubt, the programs would not be able to run without the volunteers. The sheer amount of data volunteers help us to collect is immense, and so vitally important."

Lucy's highlights since working for GVI? "Setting up a new partner project in Kenya's Western province, where I worked with a grassroots community group in Kenya's last rainforest was amazing."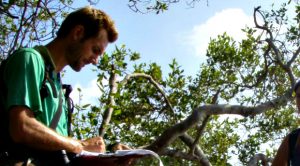 Zeno Wijtten
Country Director
Meet Zeno, our Country Director in India. He used to work on Crocodile Morphology and Ecology and has even trekked the Sierra Madre mountain range in the North of the Philippines in search of one of the last members of a critically endangered freshwater crocodile population. Zeno used to be our Country Director in Kenya a few years ago before moving to India.

His most memorable moments since he started working with GVI? Was discovering a population of 'hidden' African Skimmer Birds at Lake Turkana, which turned to represent almost 40 percent of the world population. "That, and when my cat left a snake at my bed as a 'present', which turned out to be a new species for Kenya!"

His favourite aspect of his job? "Seeing people being in awe of everything new around them, realising and completely accepting how different their world of experiences suddenly has become."
Volunteers who went on this program also considered these
Immerse yourself in the local culture and contribute to valuable community development[...]
Volunteer with Children
Teaching
Construction
Live in the Caribbean and collaborate with Save the Children on this short term community[...]
Teaching
Volunteer with Children
Explore the tropical country of Fiji on a hands-on short-term teaching internship
Contact Us
Global Vision International
Level 5, 11 Queens Road, Melbourne, VIC, 3000, Australia
Learning Provider Number (LPN): 10002692
Centre Number: 17067

Download a Brochure